REGUPOL everroll alpine ultimate
Product Details
REGUPOL everroll alpine ultimate for different applications. Robust, slip-resistant and comply with the relevant requirements on flammability.
Our REGUPOL everroll alpine ultimate rolls are ideally suited as a winter sports floor because of their non-slip surface. Both, when dry and when wet, this flooring reduces the risk of slipping in winter sports facilities. Our REGUPOL everroll alpine ultimate winter sports flooring is secure under foot even for people wearing ski and snowboard boots. In addition, it is noticeably elastic and comfortable. Its acoustic properties create a special atmosphere. On beautiful, sunny days, light reflection from the snow can be distracting. Our winter sports floors are designed to ensure that guests are not irritated by light reflections from the floor, so your visitors can enjoy the overall experience your winter sports facility provides.
In addition to the benefits which offer your guests more safety in your winter sports facility, our winter sports floors also have other advantages for you: Our REGUPOL everroll alpine ultimate flooring is resistant to mechanical impacts. Its improved fire behaviour complies with special fire protection requirements. If you have any questions about our winter sports floors, please don't hesitate to contact us.
Colour and pattern selection
Features
---
Comfortable
robust
durable
sustainable
slip-resistant
de-icing salt-resistant
Technical Specifications
---
Product
Resilient flooring made of PUR-bonded EPDM-granules, with one hundred percent EPDM colour content.
Areas of application
Mountain and base station, ski shops, ski depots, hospitality/catering, hotels, ice rinks
Standard dimensions roll goods
Width: 1 250 mm
Length: 10 m | 15 m | 20 m
Thicknesses: 6 mm, 8 mm, 10 mm, 12 mm
Slip resistance
R 10 according to DIN 51130 (02.2014) and ASR A1.5/1.2
Impact resistance
> 21 Nm following EN 14904 / EN 1517
Force reduction
Up to 14 % in accordance with EN 14904 / EN 14808
Impact sound reduction
14 dB with REGUPOL everroll ultimate, 4 mm,
16 dB with REGUPOL everroll ultimate, 8 mm
according to DIN EN ISO 10140
Fire classification
Cfl s1 according to EN 13501-1:2010-01 / EN9239-1:2010-11
Colours
Approx. 27 standard colours, individual colours available on request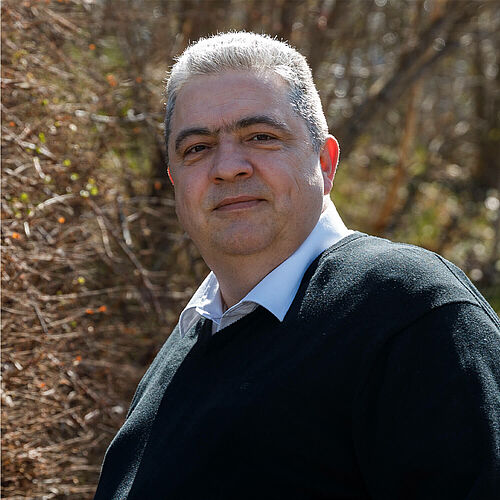 Your contact at REGUPOL
We're here to help.
Carsten Pohl
REGUPOL BSW GmbH
Sales Manager Germany
Extra resilent even in heavily frequented areas
In heavily frequented winter sports facilities, the flooring has to withstand a lot. Our REGUPOL everroll alpine ultimate winter sports floor is impact and shock resistant. It withstands the stresses and strains resulting from crowds of people, as well as from ski poles and heavy ski and snowboard boots. So, our flooring in rolls provide protection against blunt impact and permanent high loads. Thanks to its good acoustic properties, our floor surface also reduces impact sound in your winter sports facility.
Just see the benefits of our REGUPOL everroll alpine winter sports floor for yourself.
go back