REGUPOL everroll alpine winter sports floors – a reason to stay longer
The ski shops at cable car stations are full of skiers sorting out their equipment or adding the finishing touches. What really counts here is a high-quality store concept that's attractive, coherent and practical. Only when customers feel at ease will they stay and browse around in your ski shop. There's a lot you can do to create such a pleasant atmosphere - warm colours, pleasant lighting, seating and much more. But don't forget the flooring. After all, its' far more pleasant to walk and stand on a comfortable floor. This will also have a positive effect on the time your customers spend in your ski shop. In addition, the acoustic properties of REGUPOL everroll alpine give the room a very special atmosphere.
You can design the floor surface colours according to your own wishes. Select whatever colour you want from our decor overview, which you will find on the product pages. In addition, our REGUPOL everroll alpinewinter sports floor makes sure there are no annoying light reflections, so the goods on offer are the main focus and can be illuminated and presented in the best possible way.
For this application we recommend our roll goods in the following thicknesses:
REGUPOL everroll alpine ultimate, 6 and 8 mm
REGUPOL everroll alpine classic, 6 and 8 mm
REGUPOL everroll alpine ultimate
REGUPOL everroll alpine classic
A double dose of protection in your ski shop with REGUPOL winter sports floors
The elasticity of our REGUPOL everroll alpine winter sports floors makes walking on them a pleasant, comfortable experience. At the same time, our floor surfaces have such good sound-absorbing properties that it won't be too noisy in your ski shop, even when it's full of customers. This increases the feel-good factor for customers in the shop and creates its own special atmosphere.
As well as comforting customers, our floor surface also protects the sub-floor, which can actually be damaged by customers constantly trying on and trying out heavy ski boots in your shop. Our REGUPOL everroll alpine winter sports floors are resilient and so protect the sub-floor from damage.
If you have any questions about the protective function of our elastic floor surface for your ski shop, please don't hesitate to contact us directly.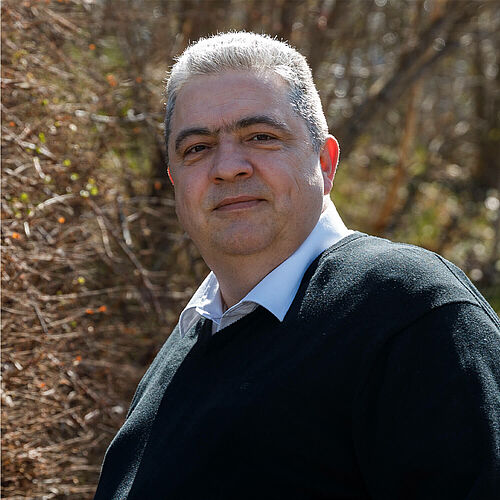 Your contact at REGUPOL
We're here to help.
Carsten Pohl
REGUPOL BSW GmbH
Sales Manager Germany