Slip-resistant and resilient – REGUPOL winter sports floors for hotels
Hotels in winter sports resorts are usually equipped with ski depots and small workshops. Regarded as part of the standard service on most skiing holidays, such depots can be used to store and dry all your skiing equipment and your skis can normally be waxed, adjusted or worked on individually. But, the moisture from the ski suits, skis and boots can often make the floor in such hotel facilities extremely slippery in no time at all. And of course, you would like to minimise this risk for your guests. Our REGUPOL everroll alpine winter sports floors have a slip-resistant surface, which greatly reduces the risk of slipping even when the floor is wet. In addition, our REGUPOL everroll alpine floor surfaces for ski depots and workshops in hotels have a positive influence on acoustics. The use of skiboots in particular really makes it necessary to install a suitable floor in terms of its resilience, as this will also guarantee a long service life.
Are you looking for a suitable floor surface for your ski depot or workshop? Just take a look at our product pages or contact us directly.
For this application we recommend our roll goods in the following thicknesses:
REGUPOL everroll alpine ultimate, 6 and 8 mm
REGUPOL everroll alpine classic, 6 and 8 mm
REGUPOL everroll alpine ultimate
REGUPOL everroll alpine classic
Great variety of design options with REGUPOL everroll alpine winter sports floors
When designing your ski depot, would you like to stick to a certain colour scheme? Or would you like different areas to be separated from each other by different colours? With our REGUPOL everroll alpine winter sports floors, nothing could be easier. To do so, choose the variant that's right for your project from our standard decors. You will find our range of decors on the product pages. On request, there's also the option of having your own décor created. Feel free to contact us. We will be happy to advise you.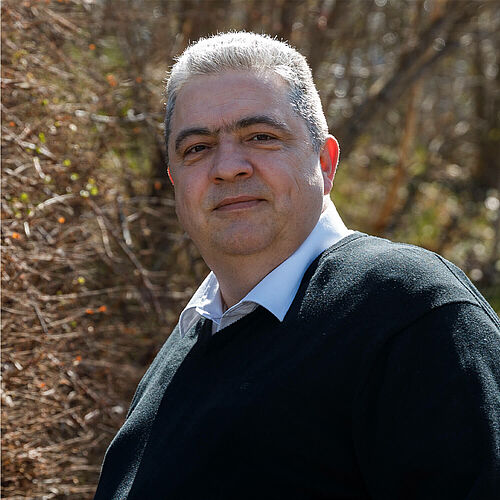 Your contact at REGUPOL
We're here to help.
Carsten Pohl
REGUPOL BSW GmbH
Sales Manager Germany