Mountain and base stations
Sound reducing and resilient
Besides short transport times and well-prepared slopes, the interior design of mountain and base stations is also important. Our REGUPOL everroll alpine winter sports floors make a substantial contribution to making the overall experience very positive. The choice of flooring in areas regularly subjected to high loads from heavy boots and poles plays a major role in defining the quality of a stay at any winter sports facility. Ticket offices and waiting areas, boarding and disembarking zones are meeting places for many people in mountain and base stations in winter sports resorts. This intensive use can lead to increased noise levels and can also take its toll on the floors. Our REGUPOL everroll alpine floor coverings for winter sports areas are very resilient and have good acoustic properties. They also provide a secure footing and their elasticity makes them pleasant to walk on. Our REGUPOL everroll alpine SF tiles are particularly suitable as a floor covering for heavily used walkways and transport routes. You can choose between rolls or tiles as the floor surfaces for your mountain and base station.
For this application we recommend our roll goods in the following thicknesses:
REGUPOL everroll alpine ultimate, 6 and 8 mm
REGUPOL everroll alpine classic, 6 and 8 mm
Read more about our REGUPOL everroll alpine winter sports floors.
For Mountain and base stations
Functionality meets design
Our REGUPOL Winter sports floors will help you make your mountain and base stations safer for your guests. In addition to the many features that reduce noise and put your guests on a secure footing, our floors are also versatile in design. There are a variety of decors to choose from, giving you the opportunity to adapt the floor to the colour concept of your cable cars. Do you have any questions about designing your floor? Feel free to contact us. We'll be happy to advise you.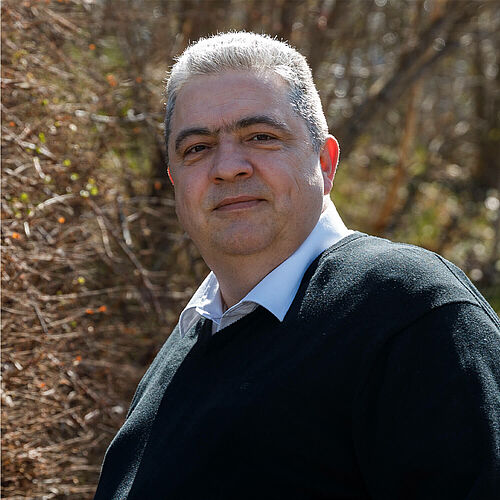 Your contact at REGUPOL
We're here to help.
Carsten Pohl
REGUPOL BSW GmbH
Sales Manager Germany