Resilient winter sports floors in ice rinks
Ice rinks and arenas are often extremely busy: due to club sports or public events for young and old. The visitors to your ice rink are very different and have individual intentions. But one thing unites them all: the fun and enjoyment of movement on ice. Guests sliding and gliding around on your rink's artificial ice surface is intentional - but not on the surfaces around it. Our REGUPOL floor covering is slip resistant and therefore prevents your guests from slipping unintentionally when used as a border around artificial ice surfaces. In addition, it is robust and resilient and so protects the sub-floor from damage - even in highly frequented areas. Thanks to our extensive range, we even have products that meet increased constructional requirements on flammability.
You can be sure that you have made the right choice when choosing a durable and hard-wearing REGUPOL everroll alpine winter sports floor for an ice rink. Many years of experience have confirmed the properties of this floor for walkways, ice rink entrances and exit zones, as well as in changing rooms and box office areas.
If you have any questions about flammability ratings or would like a quote, please don't hesitate to contact us.
For this application we recommend our roll goods in the following thicknesses:
REGUPOL everroll alpine ultimate, 10 and 12 mm
REGUPOL everroll alpine classic, 10 and 12 mm
REGUPOL everroll alpine ultimate
REGUPOL everroll alpine classic
Comfort in other areas of your ice sports centre
Our REGUPOL everroll alpine winter sports flooring is not only used as a border around the actual ice surface in ice rinks, but can also be installed in changing rooms or box office areas. Our floor surfaces for ice rinks are extremely comfortable due to their elasticity and can withstand the high loads in more frequented areas. A special plus with our floor collection is the wide choice of decors. Individual colour designs and floor inlays with club logos or signposts are also possible.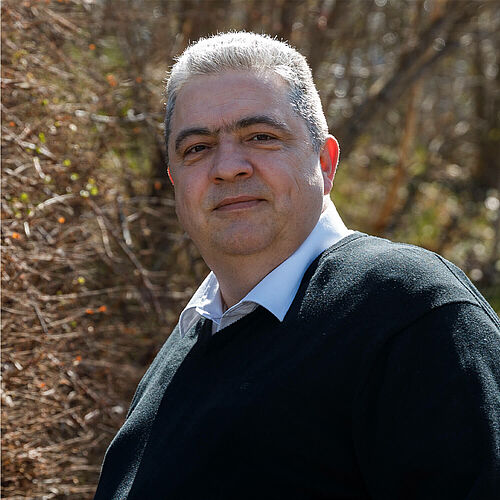 Your contact at REGUPOL
We're here to help.
Carsten Pohl
REGUPOL BSW GmbH
Sales Manager Germany