REGUPOL equiline allround
Robust floors for stabes and clinics
Our flooring is highly elastic with a low installation height. It is bonded into place which gives it a surface that's virtually impermeable to water.
With REGUPOL equiline allround we provide horse owners with a highly efficient alternative to our water and urine permeable stable tiles. REGUPOL equiline allround is virtually impermeable to water, leaving any dirt lying on the surface, so that it can be removed quickly and completely. Installation couldn't be easier: the non-slip surface is bonded in 12 mm thick sheets onto a level and dry sub-base – the correct adhesive is also provided, of course. This will provide your horses with a safe and secure footing for many years, as there are little visible seams. REGUPOL equiline allround is also ideal for floors equine clinics, because it is very hard wearing, quiet under hooves and highly hygienic.
We can also supply our practical 8 mm thick sheets and panels, which can be bonded onto stable and box walls.
REGUPOL equiline allround: This rubber stable floor will convince you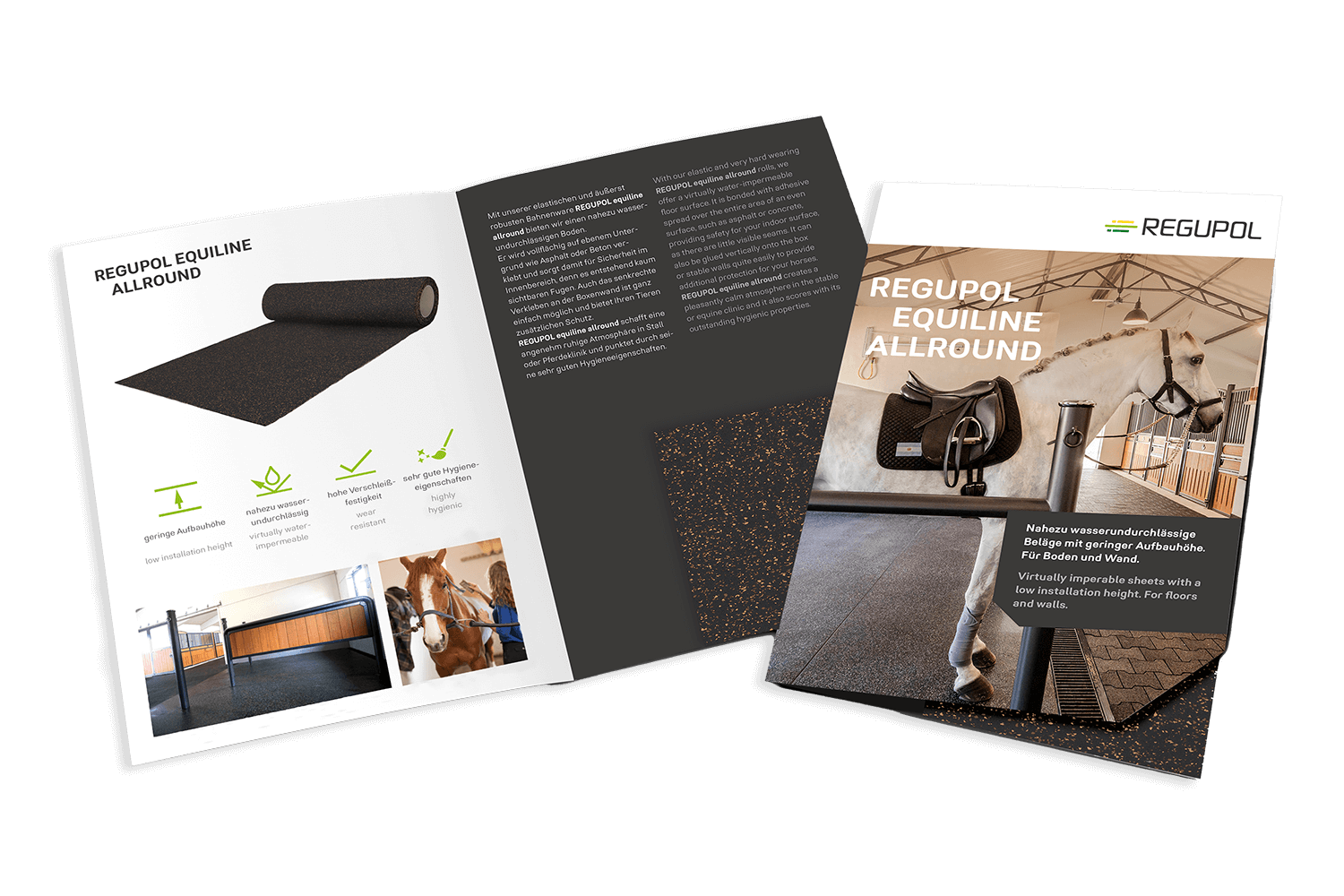 Get your free sample now!
Send us your inquiry and we will send you a sample of our REGUPOL equiline allround flooring.
Do you have questions which equestrian floor is the right choice for your project?
Speak directly to us and ask the expert. We are here to help.
Nathalie zu Sayn-Wittgenstein-Berleburg
Dressage rider Nathalie zu Sayn-Wittgenstein recommends REGUPOL equestrian floors
Standing firm on REGUPOL – for decades
For over 40 years, riding enthusiasts, stable owners and equestrian clubs all over the world have stood firmly…
read more
Indoors or Outdoors: We have the right floor for your horse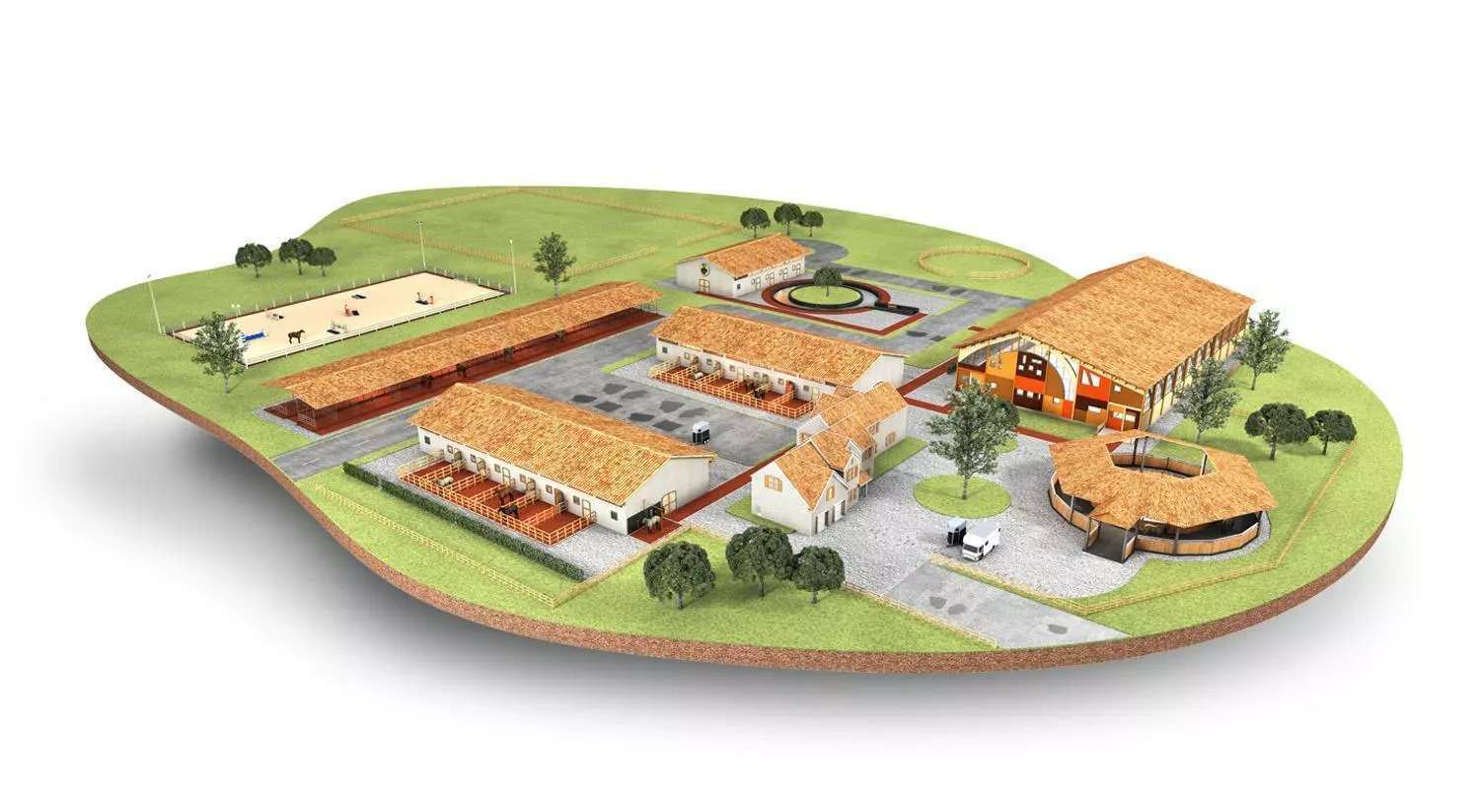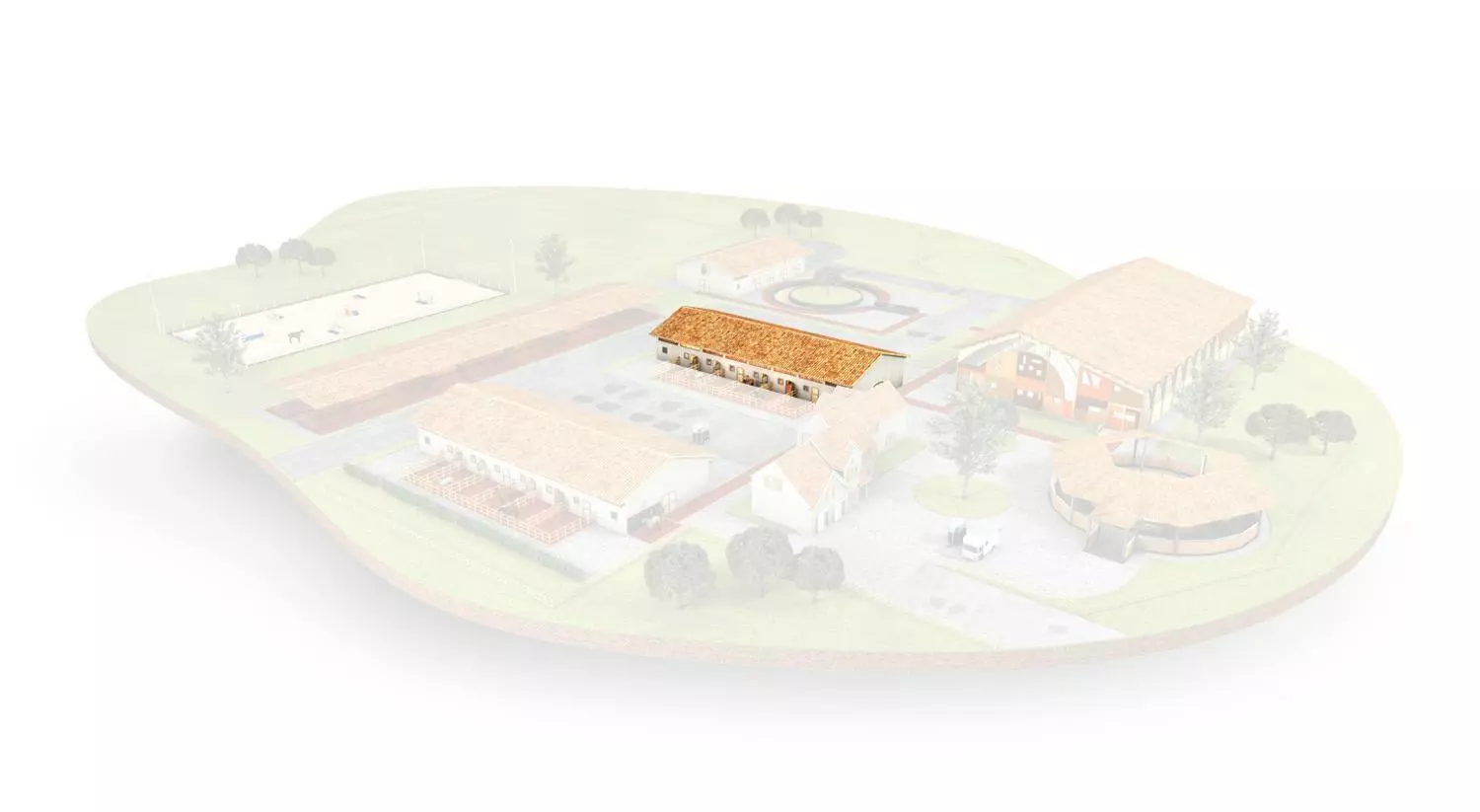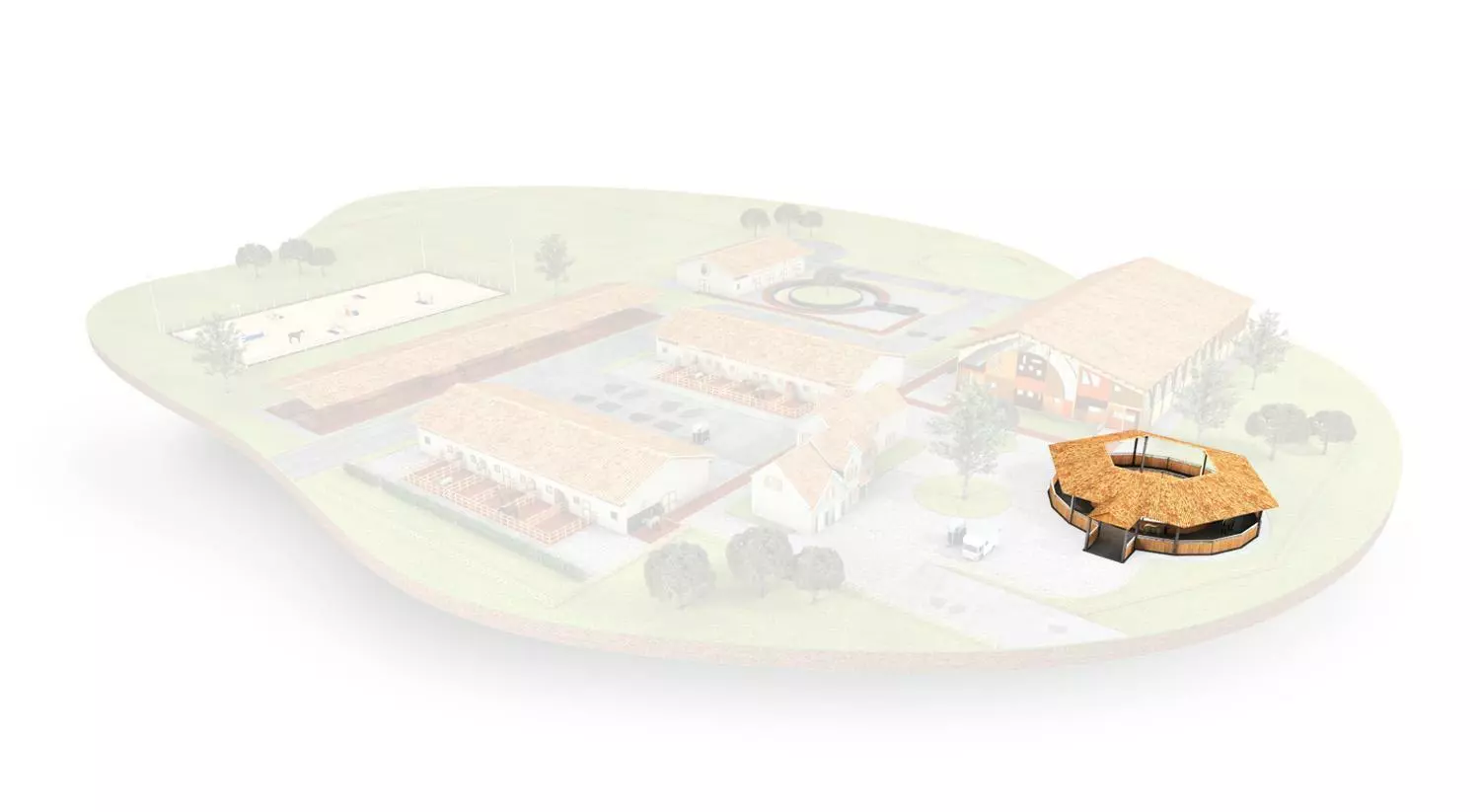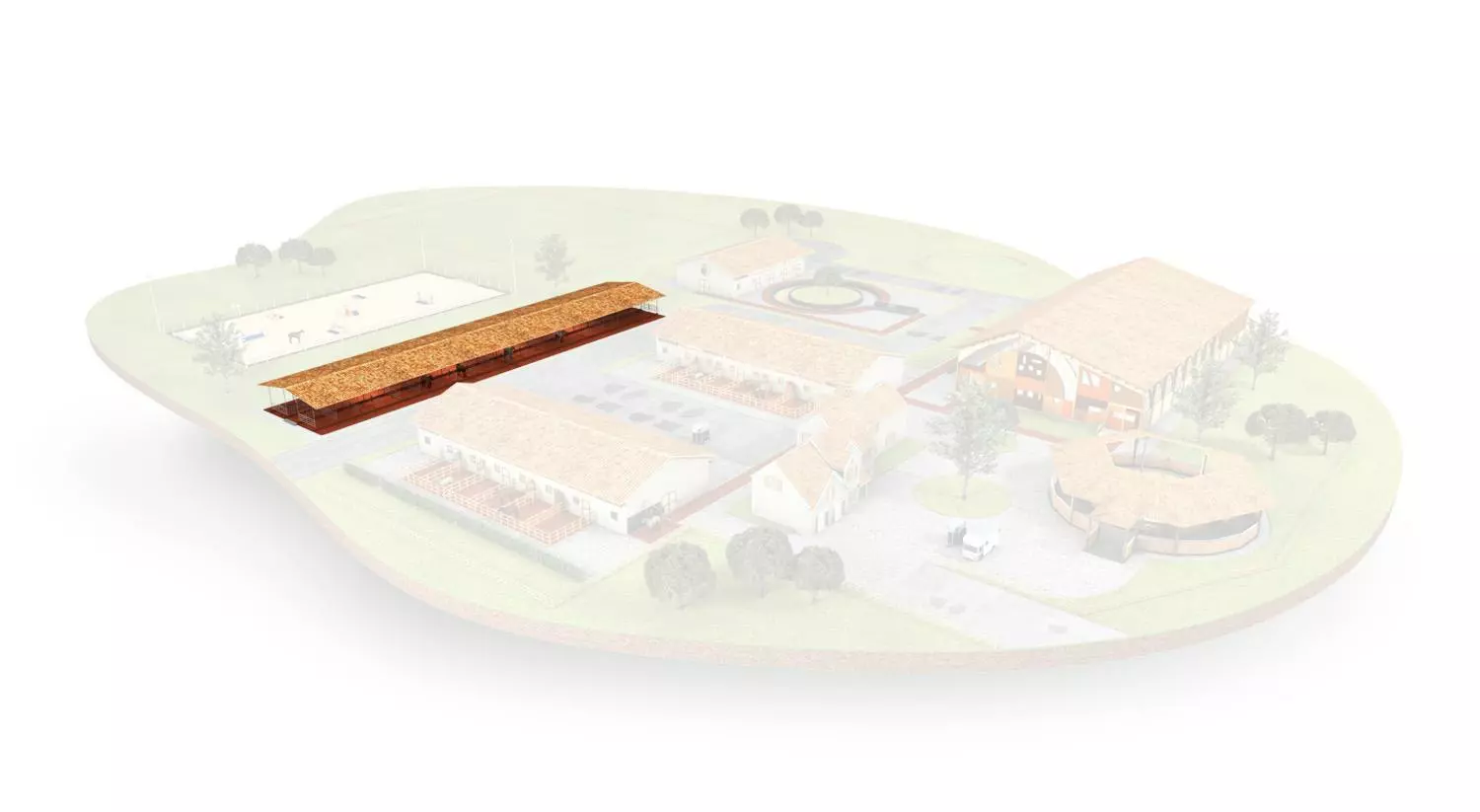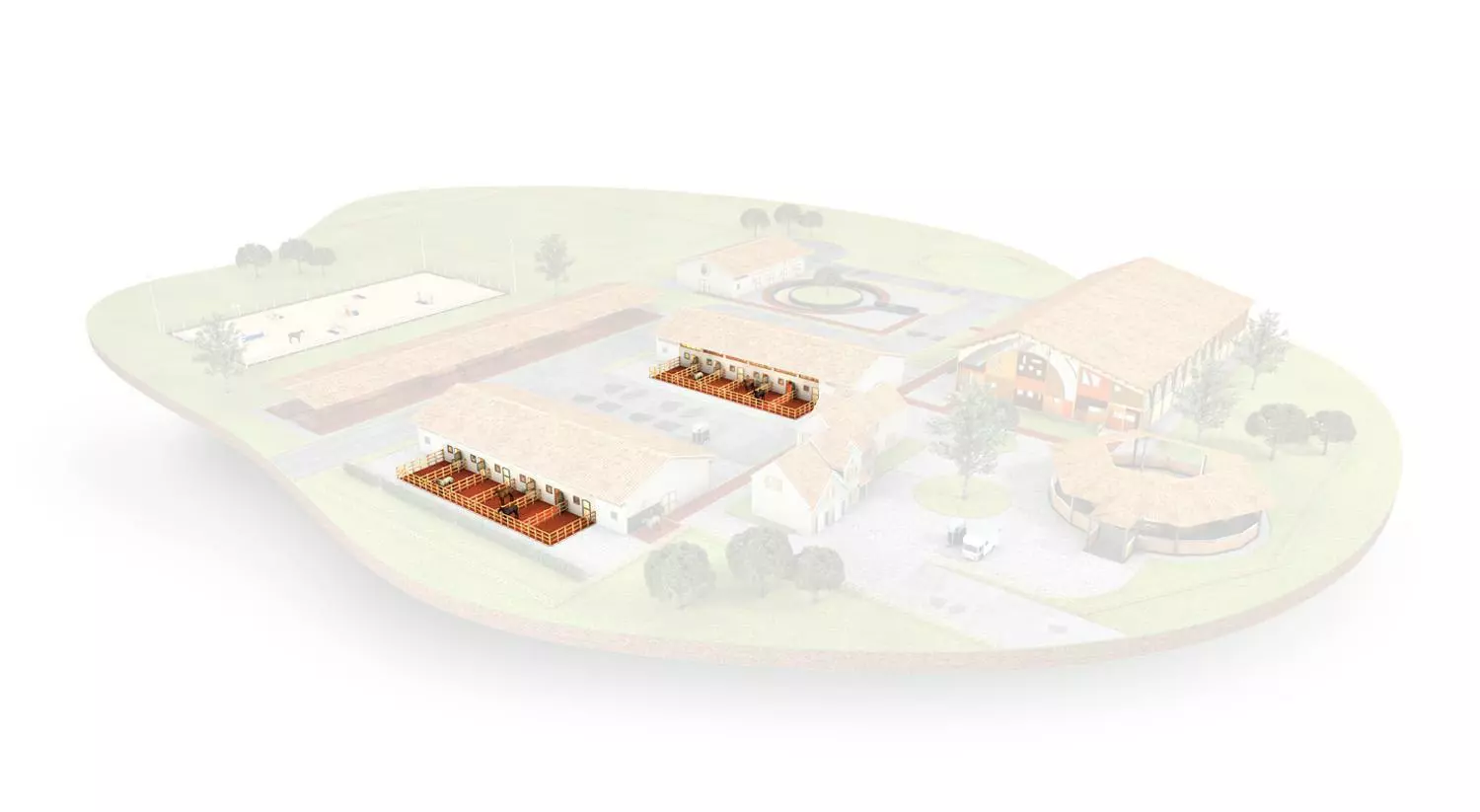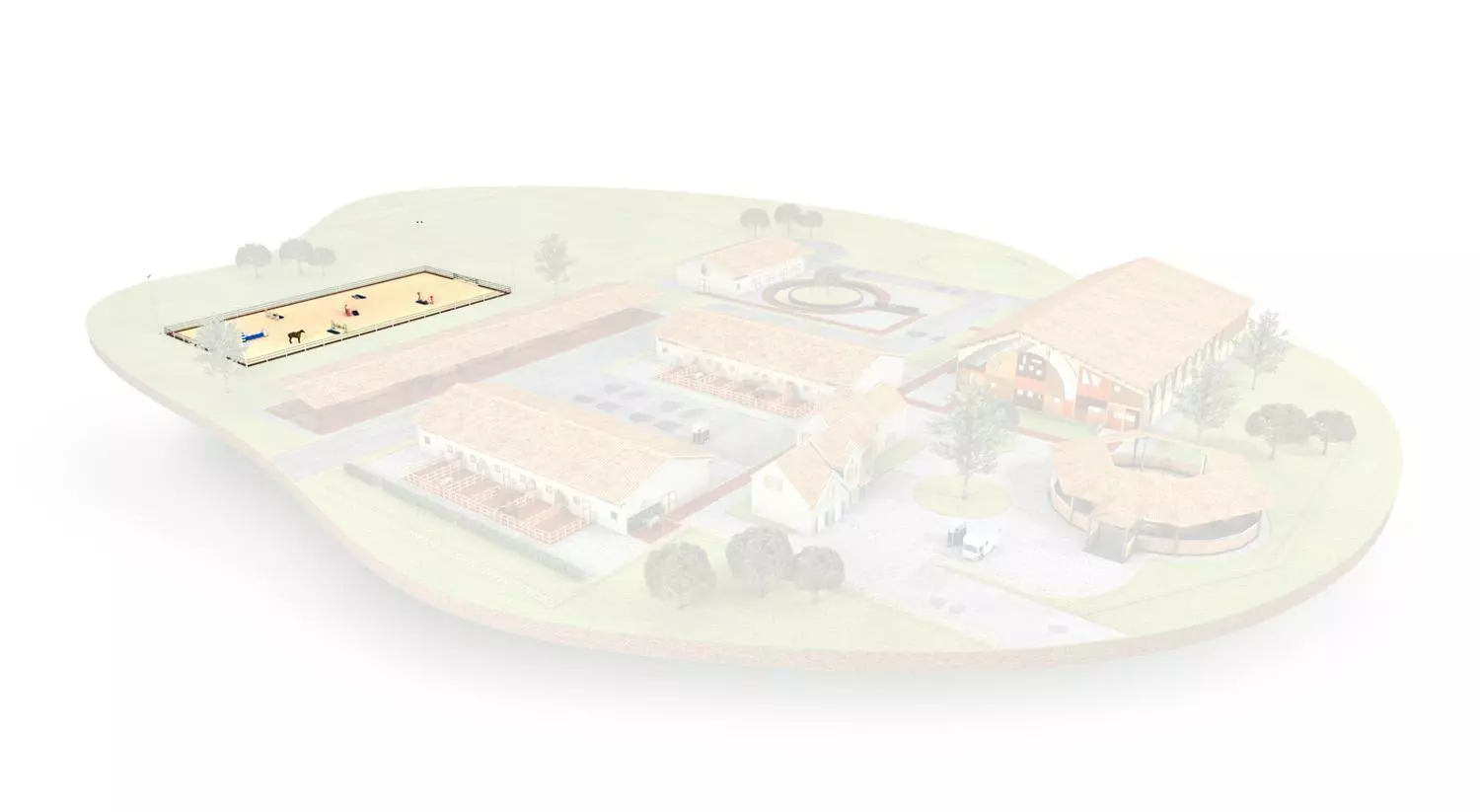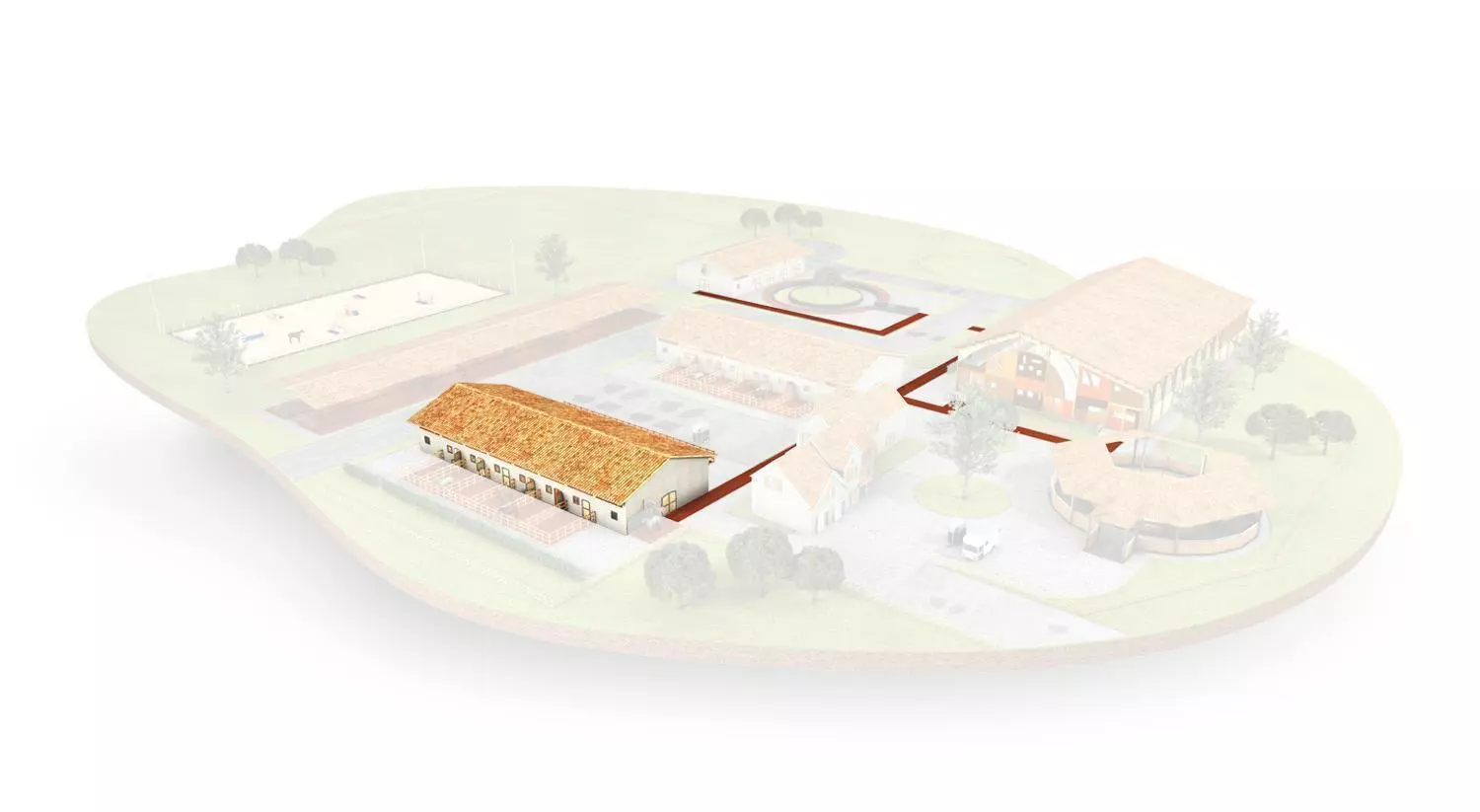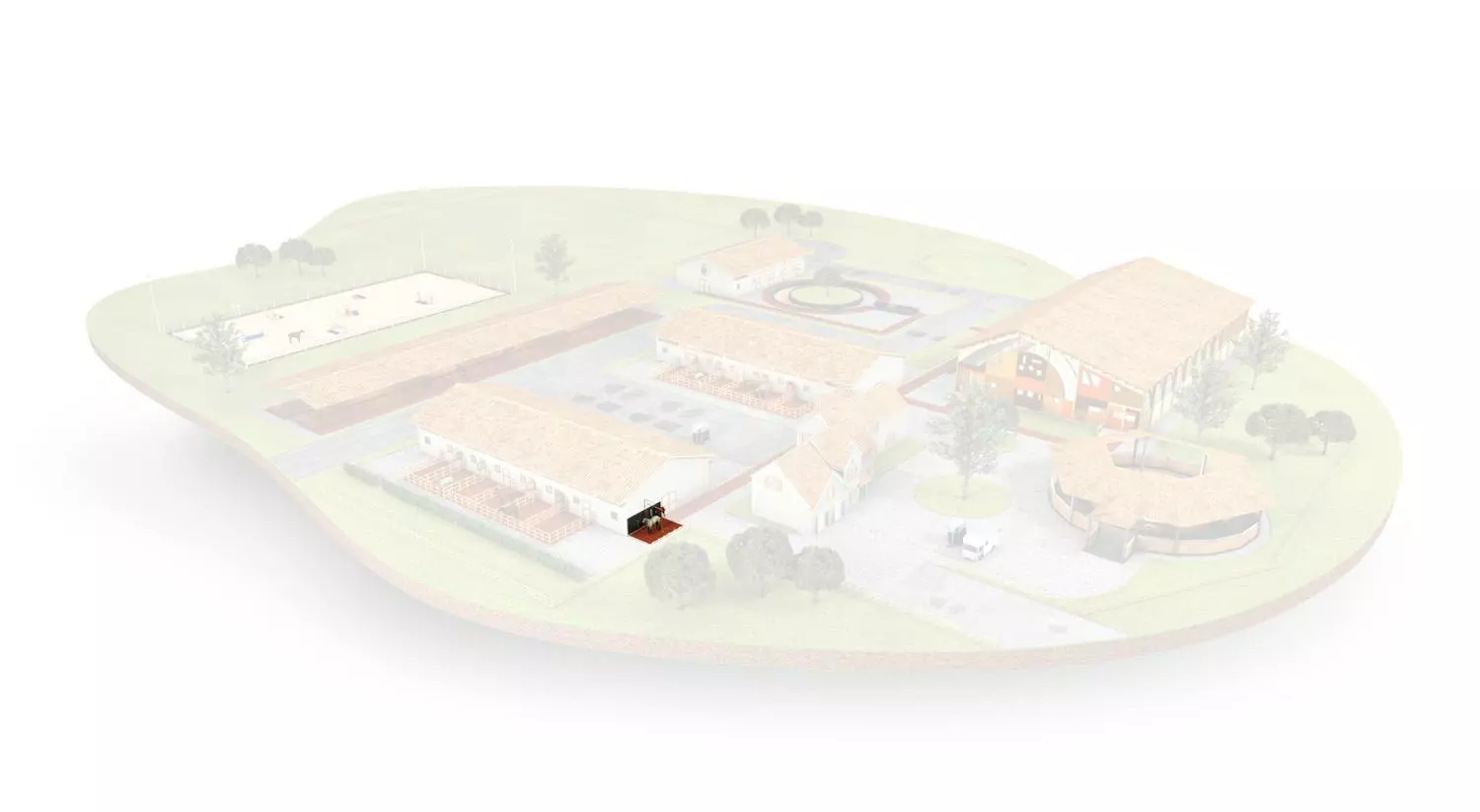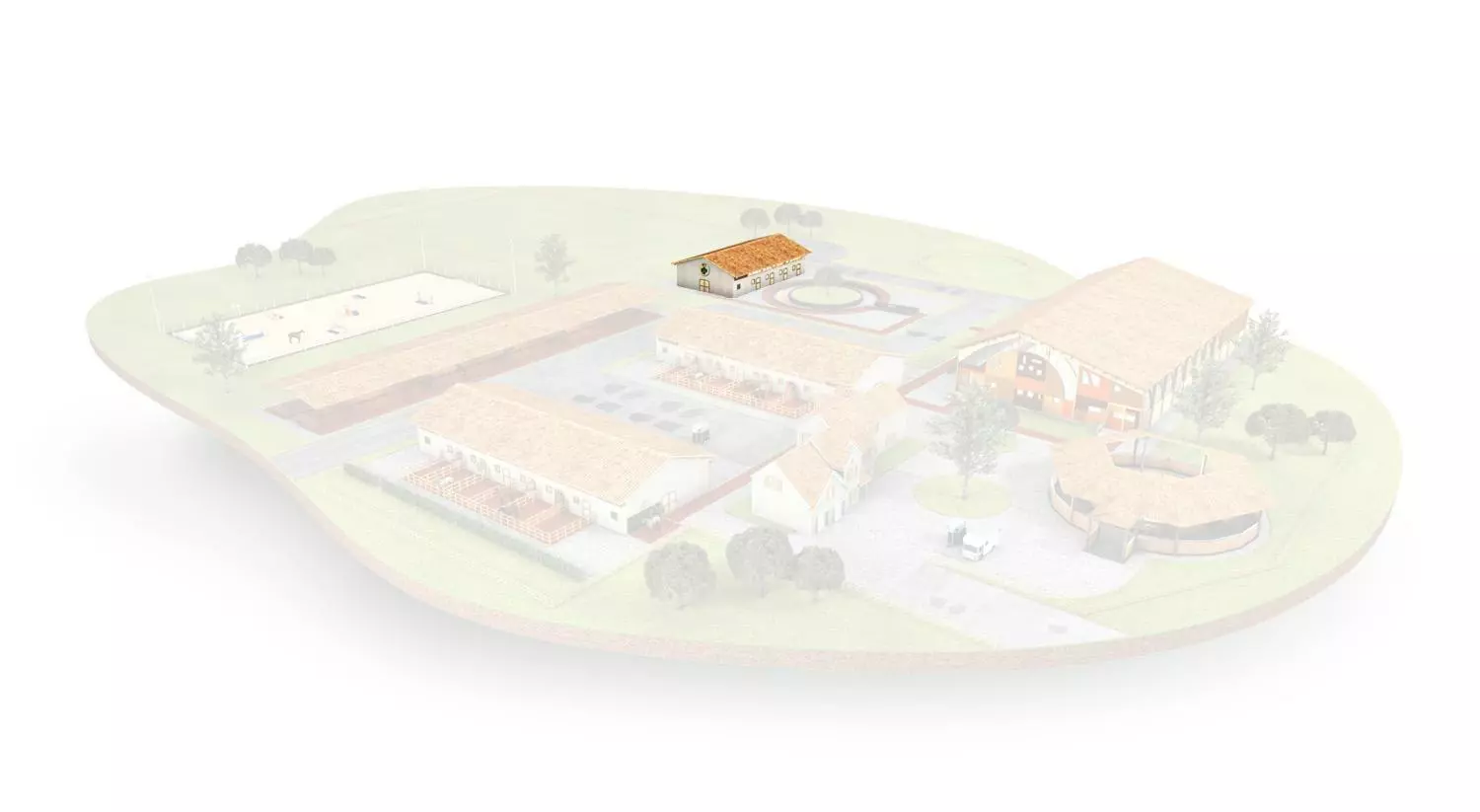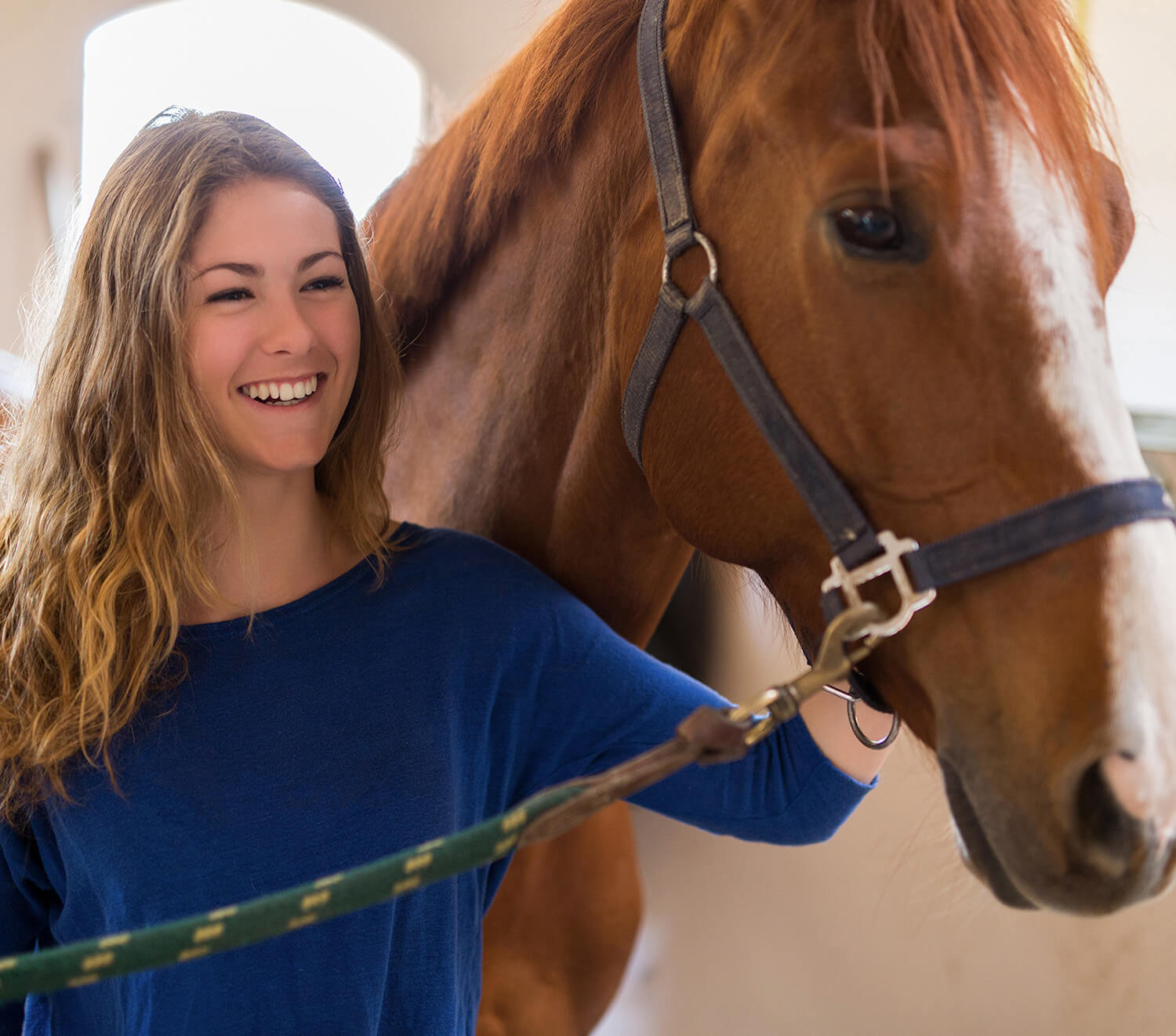 ---
Your clients are our clients? We are looking for new partners!
We are looking for independent sales representatives in the field of equestrian sports for Scandivnavia, the Benelux countries, Italy and other regions.
You are a connoisseur of the horse industry and sell range-expanding products for horse keeping and equestrian sports.
Your company is well networked and has an extensive portfolio.
You advise customers competently and find solutions for customer requirements together.
Contact us and learn more about our job advertisement.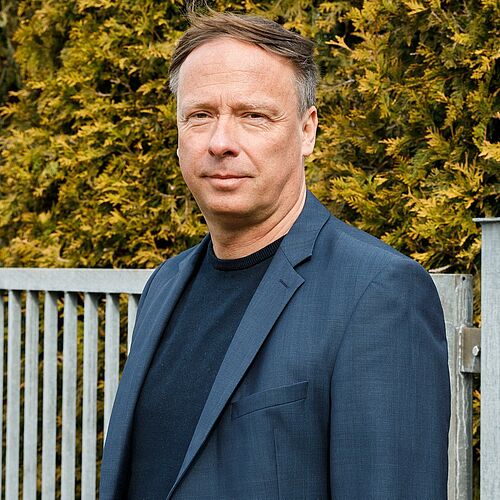 Your contact at REGUPOL
We're here to help.
Olaf Brinkmann
REGUPOL BSW GmbH
Sales Manager International