On a secure footing in the open
Horses love living in open stalls. After all, it comes closest their natural social behaviour and their need for movement. However, in bad weather, the ground can quickly resemble a quagmire – and no horse enjoys walking through mud. Our weather-resistant REGUPOLpaddock tiles or alternative floor coverings, such as REGUPOLinterlocking pavers, can help to alleviate this situation. Even if it's scarcely possible to pave or otherwise secure the entire area of an open stall, paving the main walkways or the areas around hayracks and drinking troughs can make life much easier for your horses and put them on a clean and secure footing.
Our paddock floors: easy to clean and weather resistant
Whether the hot sun, rain or snow; REGUPOLequestrian floors in open stalls can withstand the elements all year round. Basic cleaning is also quick and easy, as daily sweeping is all you need to do. For heavier soiling, it's best to use a pressure washer. For clean and safe paths and walkways from spring right through to winter.
Good for your horses – and your facilities
By nature, horses frequently follow each other in single file along trails. That's why they'll happily take even the narrowest of paths – especially when it's wet. Besides providing comfort and safety for your animals, this also has a further benefit: if your horses prefer to walk over our non-slip paddock tiles or pathways of rubber pavers, they'll leave the rest of your facility largely undamaged!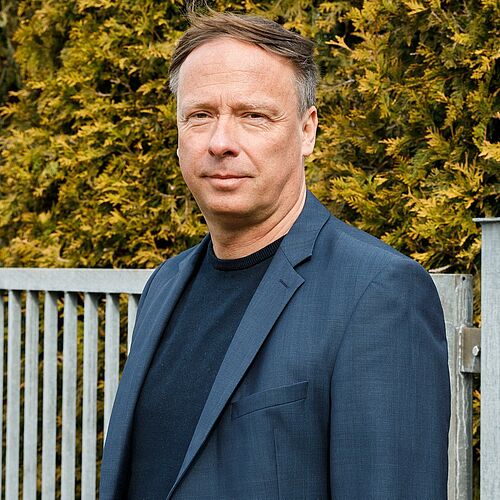 Your contact at REGUPOL
We're here to help.
Olaf Brinkmann
REGUPOL Germany GmbH & Co. KG
Sales Manager International