Lap for lap on a good footing
When your horses exercise in the horse walker, the floor is constantly subject to heavy loads – especially horse walkers without roofs. To be sure your animals are on a good footing even in the rain, we at REGUPOL can offer you robust double T rubber pavers, which are laid simply and easily just like interlocking paving stones. A low-maintenance, long lasting and non-slip floor that you and your horses can rely on completely. It's also quiet underfoot and ensures that movement remains a source of pleasure in all weathers – an important aspect in helping to keep hooves healthy.
REGUPOL interlocking pavers: robust and easy to clean
When it comes to durability, interlocking pavers are the undisputed no. 1 among floor surfaces. They are made of highly compressed rubber granulate, making it highly resilient and hard wearing. Thanks to their compact shape, our double-T pavers are also ideally suited to being laid circles. The result is a robust equestrian floor that can be adapted precisely to your horse walker. Cleaning these water permeable rubber pavers is also quick and easy. Any dirt can be swept away or removed with a pressure washer, if necessary.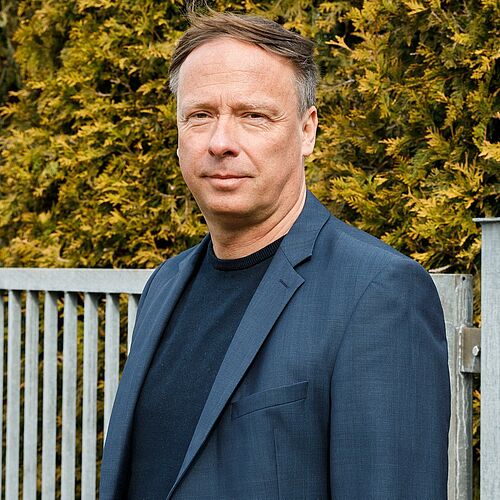 Your contact at REGUPOL
We're here to help.
Olaf Brinkmann
REGUPOL BSW GmbH
Sales Manager International