The joint-friendly variant!
Specially laid jogging trails in sports parks, in open country or even on the roofs of buildings are becoming increasingly popular. Such tracks are often embedded into natural terrain. This creates downhill stretches, long straights and - if desired - tight bends, giving athletes the feeling of cross-country running.
REGUPOL's synthetic running track surfaces offer a solution that is easy on joints and slip-resistant compared to hard surfaces like asphalt, concrete or unbound base layers and can be used in all weathers. Whether for short sessions or endurance training: REGUPOL surfaces help counter fatigue and reduce the risk of injury.
Long-distance training for professionals on REGUPOL jogging tracks
We have developed a surface for medium- and long-distance training that is particularly elastic and meets the special requirements of this type of sport. Our jogging tracks are completely seamless, have perfectly consistent properties and a long service life, even under intensive use.
for long-distance training
available with 4.0 technology
Running on REGUPOL anywhere: for professionals and fun runners
Whether in parks, cities, open country, sports facilities or on roofs: REGUPOL jogging tracks are suitable for any location and remain permanently elastic, whatever the climate.
REGUPOL jogging tracks provide hobby joggers and professional runners with a sports surface that is not only easy on their feet, joints and muscles; the colour design can also turn these jogging tracks into an eye-catching highlight in public spaces. Various UV-resistant colours are available. Installation is carried out by our own REGUPOL technicians or approved installation companies.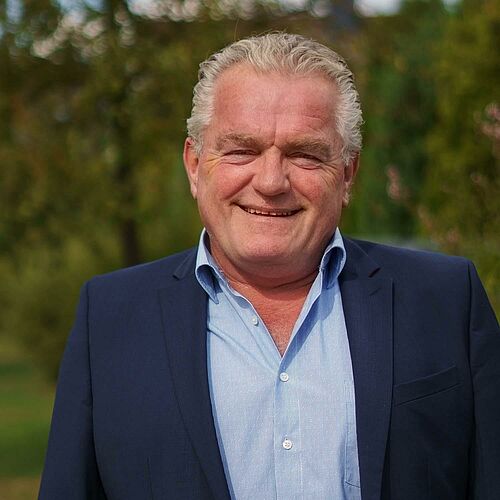 Your contact at REGUPOL
We're here to help.
Peter Breuer
REGUPOL BSW GmbH
Sales Director International