REGUPOL champion AGM
Product Details
for long-distance training
Our special track surface for medium and long distance training. Pre-fabricated REGUPOL base mat with extra elasticity
We developed the REGUPOL champion AGM running track surface especially for the training of long and medium distance runners. This surface is noticeably more elastic than other track surfaces. Long-distance runners prefer to train on forest floors, so we made sure the properties of REGUPOL champion AGM come very close to this. The REGUPOL base mat's high force reduction is gentle on the athletes' musculoskeletal system and thus prevents pain and injuries. REGUPOL champion AGM is the ideal running track surface for medium and long distances in proven REGUPOL quality.
Colour and pattern selection
Features
---
very high elasticity, thanks to the special REGUPOL base mat
uniform physical properties guaranteed
spike-resistant
stable under foot
slip-resistant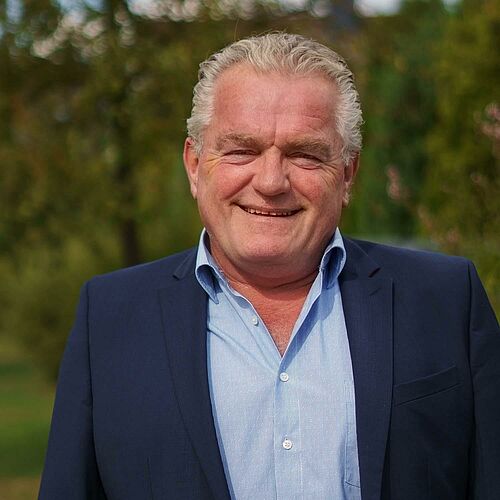 Your contact at REGUPOL
We're here to help.
Peter Breuer
REGUPOL BSW GmbH
Sales Director International
REGUPOL champion AGM: For professional training
The seamless wear layer on this water-impermeable running track surface is exactly the same as the one on our best-known running track REGUPOL champion AG. The base layer consists of exceptionally elastic, pre-fabricated REGUPOL rolls. The result is a track surface ideally suited to medium and long distance training. We can install the REGUPOL champion AGM surface in the colour of your choice. And with us, advice, installation and service all come from a single source.
go back