REGUPOL champion AG
Product Details
available with 4.0 technology
Our most widely used track with uniform physical properties thanks to the prefabricated REGUPOL base mat. With World Athletics certification
Worldwide, REGUPOL champion AG is our most widely installed running track surface. This track can be found in stadiums all over the world. Its seamless surface consists of a solid polyurethane layer with high-quality EPDM granules broadcast into it. This makes our running track surface fast with good grip values. The elastic layer is one of our specialities. Prefabricated in our factories, the material is rolled out on site and bonded to the substrate. The special material composition guarantees uniform force reduction over the entire running track. This makes REGUPOL champion AG our all-rounder for competitions at the highest level, training, school and grass roots sports.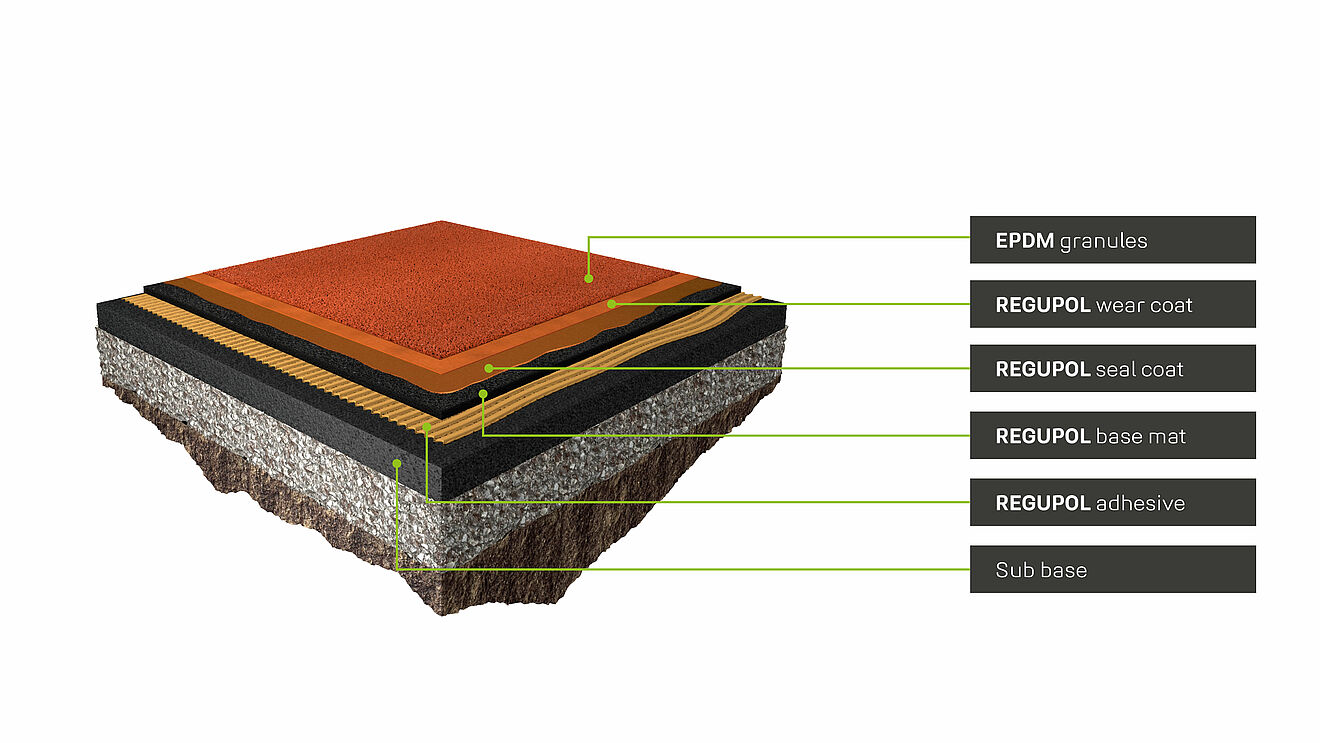 Colour and pattern selection
Features
---
"Hybrid sandwich" surface
uniform physical properties guaranteed
water impermeable
spike-resistant
stable under foot
slip-resistant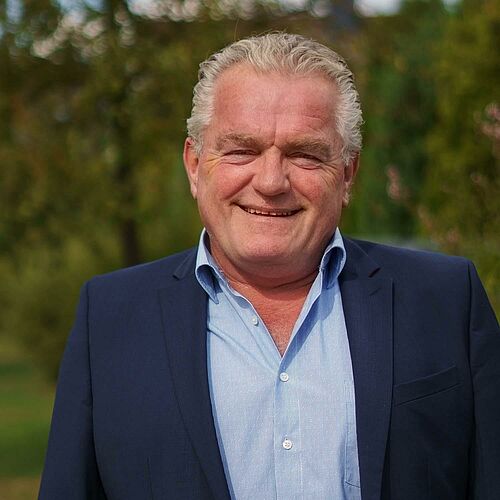 Your contact at REGUPOL
We're here to help.
Peter Breuer
REGUPOL BSW GmbH
Sales Director International
Running track for indoor athletics
REGUPOL champion AG is a track surface that can also be laid in indoor venues. This means REGUPOL also creates the best possible training and competition conditions for indoor athletics.
regupol champion ag: the best seller
Our REGUPOL champion AG running track surface is seamless, fast and long-lasting, which means REGUPOL champion AG meets the requirements of both top-class and grassroots sport. Installation is fast and favourably priced, thanks also to the prefabricated base layer, which is "Made in Germany". And the surface colour is your choice. Whether in classical red, modern blue or multicoloured, we will build the running track you want. Further benefits are the completely homogenous surface, which has exactly the same thickness and identical physical properties over the entire track. With us, planning, installation and service all come from a single source!
Installation of a REGUPOL champion AG running track (4.0 technology)
Ask your contact for a detailed installation video.
go back