REGUPOL elite PUR
Product Details
Our competition surface is cast in three layers without any joints. Extremely robust and long-lasting. Meets all World Athletics requirements.
Our REGUPOL elite PUR synthetic running track is characterised by its enormous resilience, even under intensive use in competitions and training. We achieve this quality by installing three separately cast layers. The wear layer consists of polyurethane interspersed with coloured EPDM granules. Seamless, fast and spike-resistant, our REGUPOL elite PUR is the ideal running surface wherever training and competition take place at the highest level.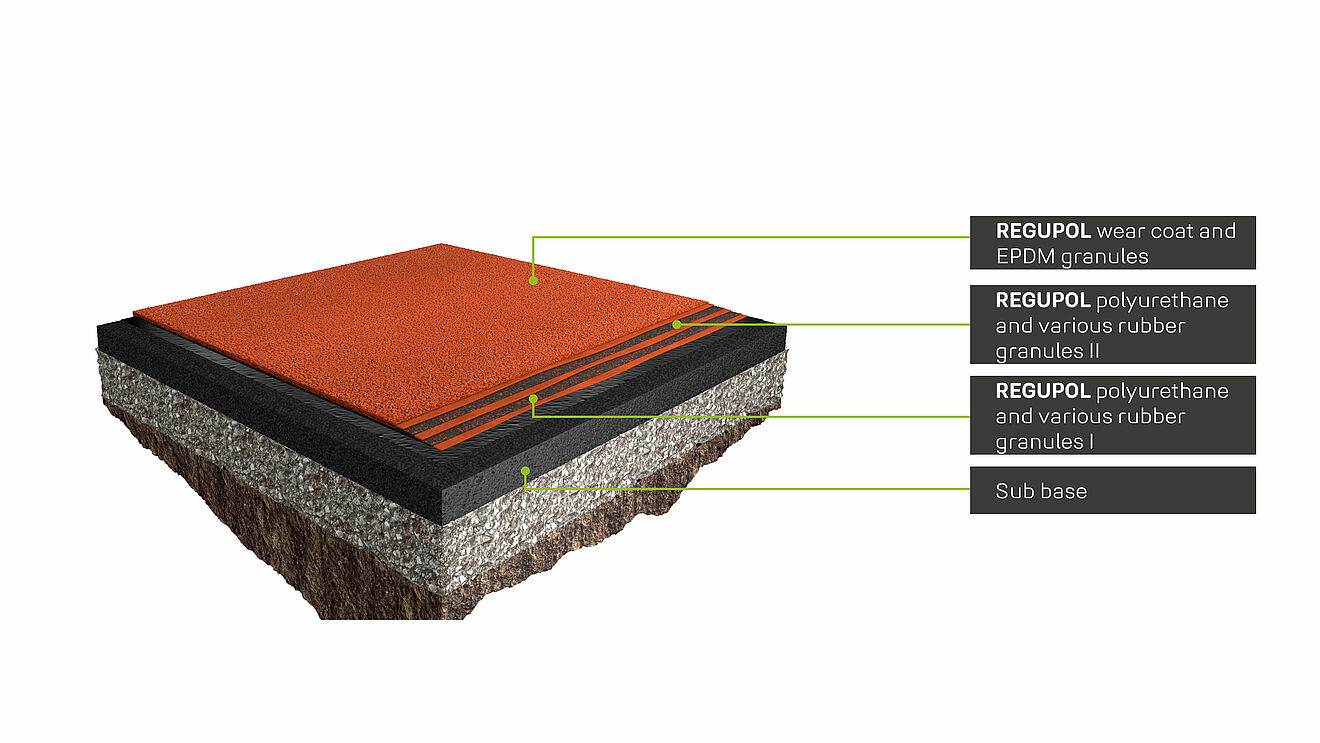 Colour and pattern selection
Features
---
extremely robust and long-lasting
water impermeable
spike-resistant
stable under foot
slip-resistant
REGUPOL elite PUR has WORLD ATHLETICS certification and fully meets all their requirements.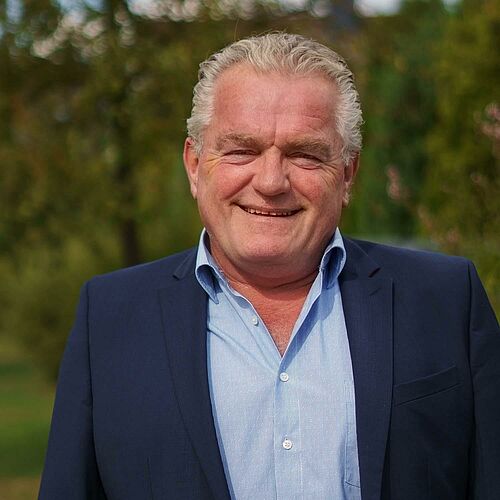 Your contact at REGUPOL
We're here to help.
Peter Breuer
REGUPOL BSW GmbH
Sales Director International
Top Performance in indoor athletics centres
Our REGUPOL elite PUR running track surface is also ideal for use in indoor athletics facilities. This means that athletes can continue their training on first class surfaces, even in the winter months and it turns the athletics centre into a top-class competition facility
Top class products for top-class athletics
This water-impermeable REGUPOL synthetic running track is made primarily of the highest quality polyurethane. Added to this is a granulate mixture perfectly matched to the system requirements to optimise force reduction. A "full PU surface" in a class of its own.
go back