A top performance in every game – our REGUPOL sports hall floors
When it comes to racket sports, the outstanding sports-functional properties of our REGUPOLsports floors for multi-purpose halls guarantee your safety in game after game. They have struck the right balance between the necessary slip-resistance and the required sliding capability. This is a great benefit for the joints of all racket sports players. Our REGUPOLsports hall floors ease the strain caused by abrupt stopping and turning and sufficiently reduce the sliding movements. This significantly reduces the risk of injury from slipping and stumbling, while at the same time ideally supporting normal indoor racket sport movements. The result is fast and furious sport on a safe sports hall surface from REGUPOL.
If you'd like to find out more about the properties of our sports floors for racket sports in multi-purpose halls, simply click on a product below or contact our experts directly. We'll be happy to help you make the right choice for your sports hall floor.
Elasticity of our sports hall floors reduces strain on joints
Our point-elastic sports floors for multi-purpose halls react to different loads with adequate elasticity in relation to the force acting upon them without time lag. In addition to their uniform elasticity, our sports floors also guarantee reliable protection for athletes' joints thanks to their high force reduction values.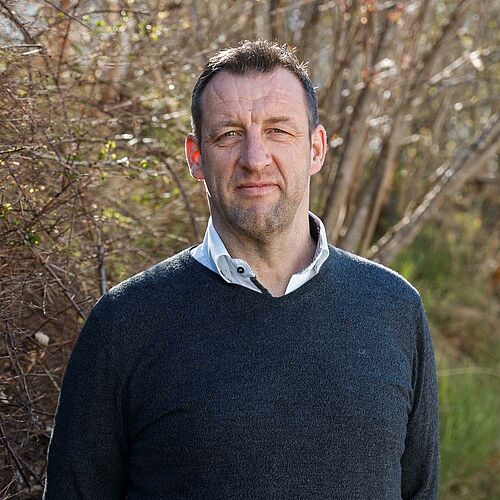 Your contact at REGUPOL
We're here to help.
Thomas Beitzel
REGUPOL BSW GmbH
Sales Director International