REGUPOL dynamic FL
Product details
REGUPOL dynamic FL is our new coating for sports hall floors. Renovate or refurbish the floor in your sports hall or multifunctional arena.
Are you planning to renovate the floor in your sports hall? With REGUPOL dynamic FL, it couldn't be easier. We simply apply a new liquid, seamless coating of polyurethane on top of the old (even if damaged) floor and this gives the entire sports hall floor a brand new appearance. The colour as well as all the lines and markings are also renewed. However, the existing floor surface does need a little preparation, such as a thorough sanding down or maybe even partial or extensive repairs to sections of the floor. The advantage of renovation with REGUPOL dynamic FL is that you don't need to remove the entire floor system from the hall. Our pre-fabricated REGUPOL base mat remains in placeas a system component, since the properties of REGUPOL remain largely unchanged, even after years of use.
REGUPOL dynamic FL can also be applied to all commonPUR indoor sports floors and has excellentadhesion-qualities.
So, if you're interested in renovating a sports floor with REGUPOL dynamic FL, why not contact our experts directly?
Features
---
Long service life
can be renovated
protection function
good ball rebound behaviour,
jointless
easy to clean
non-slip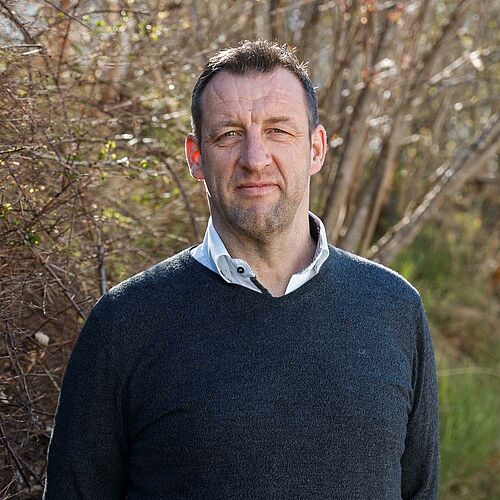 Your contact at REGUPOL
We're here to help.
Thomas Beitzel
REGUPOL BSW GmbH
Sales Director International
go back