REGUPOL dynamic eco
Product details
REGUPOL dynamic eco is our cost-efficient sports floor for indoor ball games and recreational sports. Floor system with low installation height.
Our sports floor REGUPOL dynamic eco is especially suitable for group training, ball games and recreational sports in an indoor environment. It's our cost-efficient floor system with a low installation height and consists of a pre-fabricated REGUPOL base layer and a PUR coating. The base mat for our REGUPOL sports floor is available in thicknesses of four and six millimetres. On top of the PUR coating, an additional PUR colour finish is applied. You can choose the colour you want for your sports hall from our colour range.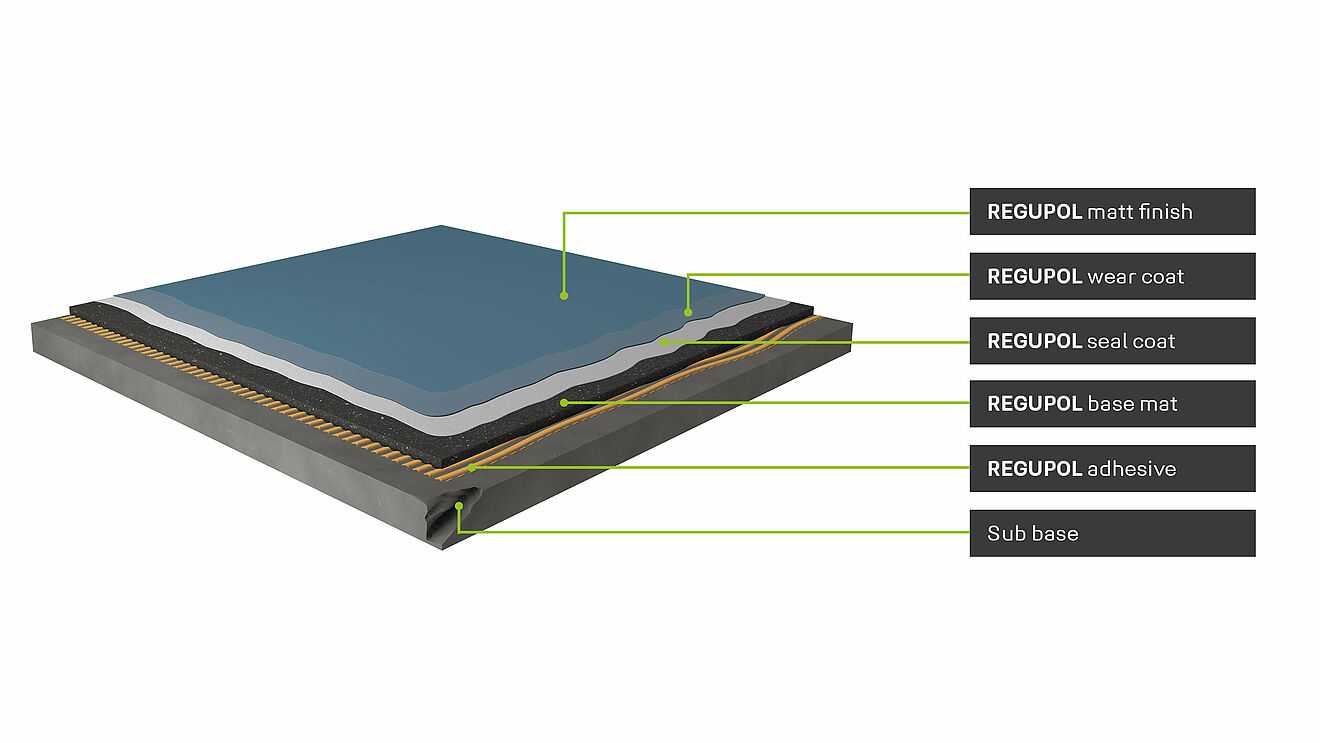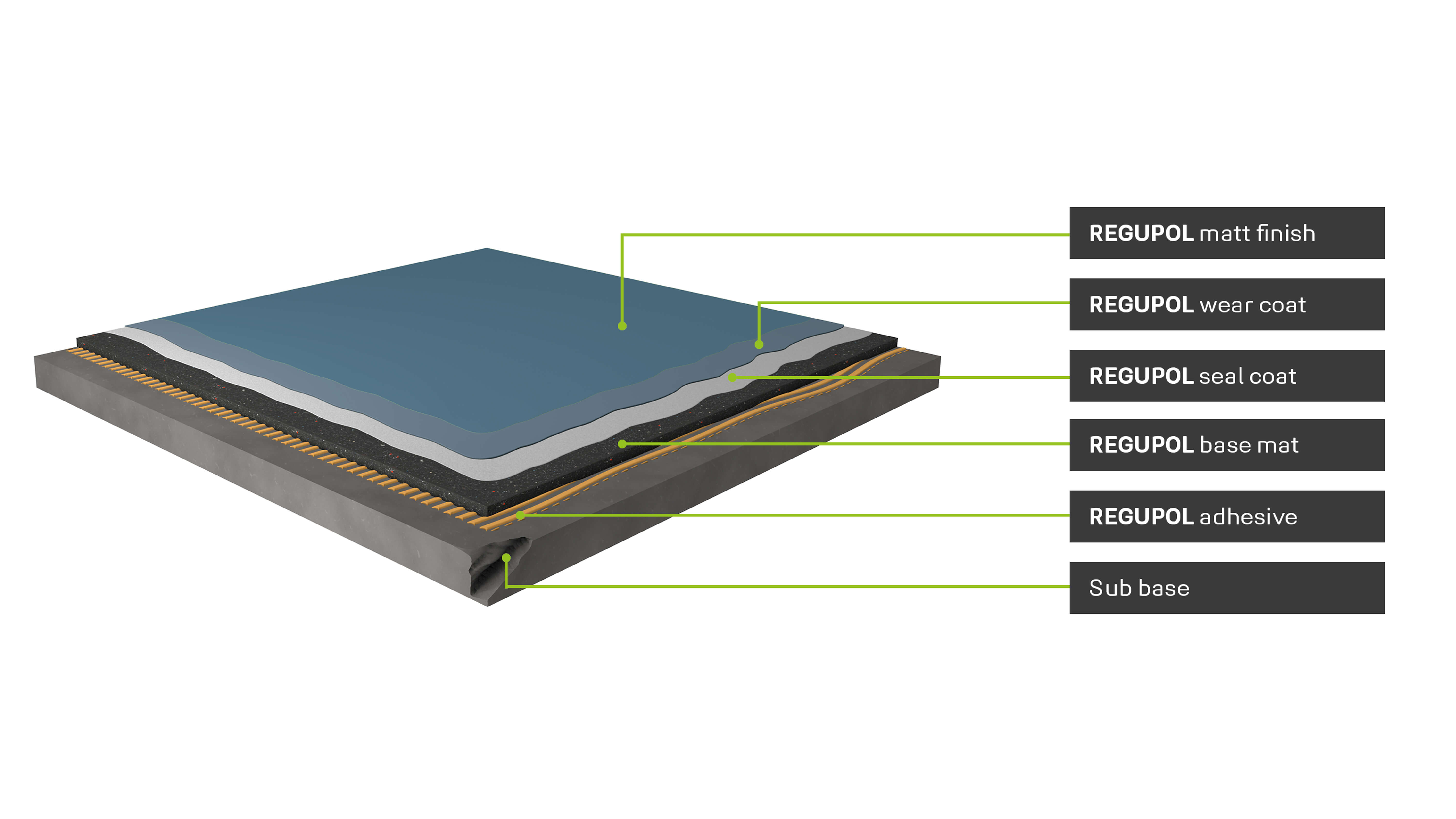 Colour and pattern selection
Features
---
Long service life
can be renovated
protection function
good ball rebound behaviour,
jointless
easy to clean
non-slip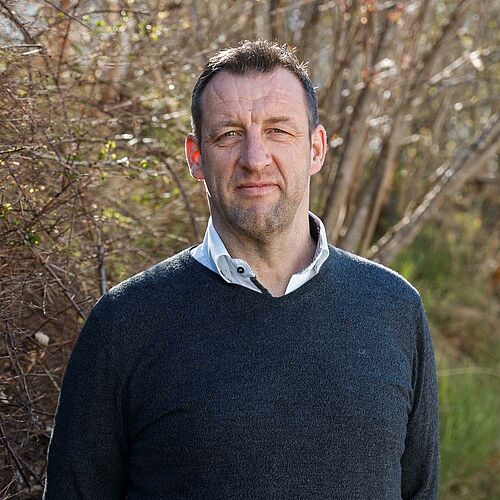 Your contact at REGUPOL
We're here to help.
Thomas Beitzel
REGUPOL BSW GmbH
Sales Director International
go back