Impact absorbing regupol sports hall floors – for ball games of all kinds
One of the most popular sports activities in multi-purpose sports facilities are ball games. Volleyball, basketball, indoor football, handball and many others are played at hobby, club or professional level, as well as in school sport programmes. All ball games promote team spirit and the stamina and endurance of those who play them. Our REGUPOL sports hall floors are elastic and easy on joints and tendons. They are used in multi-purpose sports halls and are extremely long-lasting. Countless hundreds of sports floors from REGUPOL have been used in sports halls for decades. And the structure of our REGUPOL sports hall floors makes sure that ball rebound characteristics are very good.
Do you have any questions on the structure of our indoor sports floors? Simply contact us and we'll be happy to advise you and discuss any customer-specific adaptation our floor systems may need to suit your requirements.
Surface colour, markings and lines on your sports hall floor
Almost every ball game played in a multi-purpose hall has its own court or pitch dimensions. We can offer you wide selection of colours to use for floor area, markings or lines. Select different colours to show the various pitch and court boundaries clearly. You can also apply a different coloured PUR finish to different sections of your sports hall. Thanks to the highly wear-resistant PUR coating, our sports hall floors are also very easy to clean.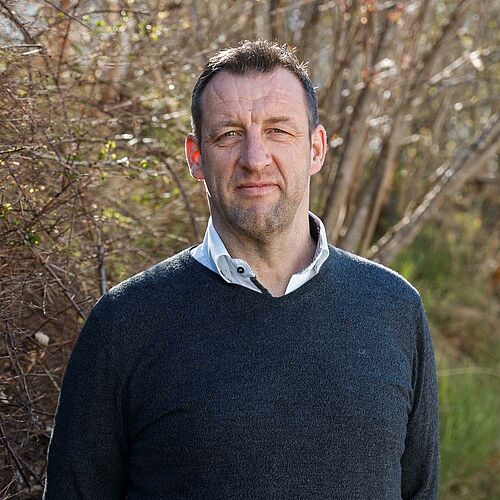 Your contact at REGUPOL
We're here to help.
Thomas Beitzel
REGUPOL BSW GmbH
Sales Director International