The floor as a design element
Who said that the ground on pathways and squares always has to be grey, like the concrete or asphalt it's made of? With REGUPOL, it doesn't have to be. REGUPOL can transform the ground into a design element for landscape architecture. Our seamless synthetic floorings, tiles or other moulded products can make a significant contribution to the design in both form and colour. Barrier-free thanks to their seamless, even surface, all REGUPOL floors are durable, non-slip and vandal-resistant.
Even without fall protection properties, REGUPOL playfix synthetic floor surfaces remain aesthetic components in landscape architecture. On areas adjacent to playgrounds, on bridges, pathways and other recreational or leisure areas where fall protection is not required, REGUPOL playfix synthetic floor surfaces are exactly the right choice.
A synthetic floor surface with plenty of ups and downs
REGUPOL playfix synthetic floor surfaces can be used on gradients of up to 45° and their seamless variants can also be modelled. With REGUPOL, you can create hills, seating and balancing elements or any other three-dimensional shapes, all in any colour or colour mixture you choose. If you've got an idea, we've got the floor surface!
"A REGUPOL playfix playground surface becomes a crucial design element in the artistic "Slinky Springs to Fame" bridge project in Oberhausen."
Tobias Rehberger
For walkways, benches, squares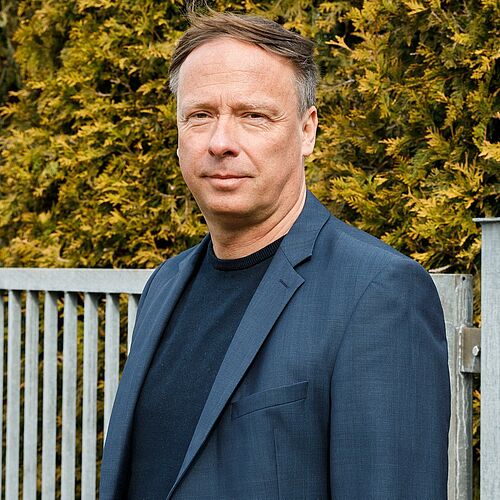 Your contact at REGUPOL
We're here to help.
Olaf Brinkmann
REGUPOL BSW GmbH
Sales Manager International