REGUPOL playfix EL
Product details
The ideal elastic tile for especially large areas where no fall protection properties are required, easy to install and can be laid on unbound sub-bases.
Our large format elastic tile is called REGUPOL playfix EL and has a surface area of 2,000 x 1,000 mm. It also has the same high quality as our REGUPOL playfix E elastic tile. This large tile can be laid on all level surfaces, without a special sub-base having to be installed beforehand. The tile's heavy deadweight means that no fixing or bonding is necessary and there are also very few joints. This is the main advantage of this tile and is precisely what makes it the ideal choice as a floor surface underneath swings and slides. Where children's feet regularly hit the ground, our REGUPOL elastic tile prevents dents and hollows forming in the floor. This reduces the risk of accidents and prevents the formation of puddles and the build-up of dirt.
Colour and pattern selection
Features
---
Acoustics
Safety
Certified high-quality production
Sustainable
Hygiene
Cannot be dispersed through play
Water permeable
Resistant to de-icing salt
Ball response characteristics
Weather-resistant
Can be cleaned
Slip-resistant
Fast installation
Technical Specifications
---
Material
PUR binder, components made of synthetic rubber (coloured) or ethylene propylene diene (monomer) rubber used as EPDM granulate
Structure
Single-layer structure made of compacted, highly resilient material
Dimensions / Weight
2,000 x 1,000 x 43 mm | approx. 35 kg/m²

Tolerances: Length/width +/- 1% | thickness +/- 2mm
Installation
On concrete, asphalt or compacted bed of crushed stone/gravel or simply on an even sub-base.

Please note:
The MVVTB (Model Administrative Provisions – Technical Building Rules) and entry 50 of the REACH Annex XVII contain requirements products and floor surfaces have to meet. Please check to make sure that your intended application for our products conforms with these requirements.
Services
Online spatial simulation
Product sample service
Tender text/specification
individual consulting worldwide
internal quality certificates
Line marking and lettering application
Inlays and prints
Customized product development and design
Private labelling
Cleaning and maintenance
Repairs, re-topping and renovation
Equipment and accessories
Country-specific requirements must be complied with. We will be happy to advise you regarding the product you want to buy.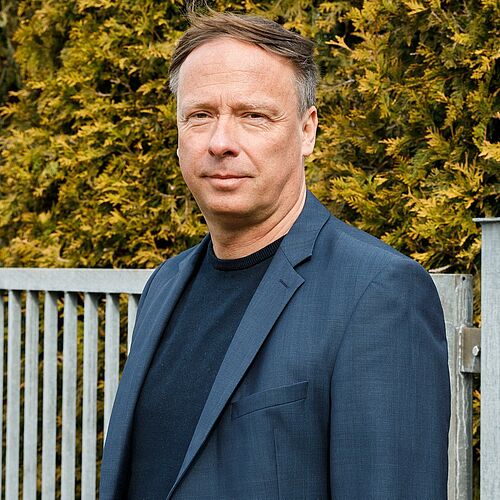 Your contact at REGUPOL
We're here to help.
Olaf Brinkmann
REGUPOL BSW GmbH
Sales Manager International
The REGUPOL elastic tile that just lasts and lasts and lasts
Our large-format REGUPOL elastic tile measuring 2,000 x 1,000 mm can also be laid on unbound sub-bases. Like all our safety floors, it can't be dispersed through play and is also an ideal surface for preventing dirt from gathering. It's the perfect surface for installation beneath swings and slides, as well as all other small and large areas that have to withstand serious wear and tear.
go back