REGUPOL playfix VB
Product details
The versatile and durable flooring made up of interlocking pavers to guarantee the best possible comfort for walking and playing.
Our robust and compact floor surface in the form of interlocking pavers is characterised especially by its versatility. On small playing areas, like kick-about pitches or street ball courts, on all other sports and games areas, pathways or squares, our elastic interlocking pavers are the best possible choice. This is particularly so, wherever users need comfort for walking and playing, protection for joints, spike resistance, sound insulation and frost resistance or simply a clean elastic surface layer. Our REGUPOL interlocking pavers can be combined perfectly with "Behaton" interlocking paving stones and laid just as easily. To keep the laying process as simple as possible, we even supply you with pavers that are pre-cut lengthwise or crosswise. And if any one does fall, our pavers make sure there are no serious injuries and they also guarantee a good ball response for all ball games.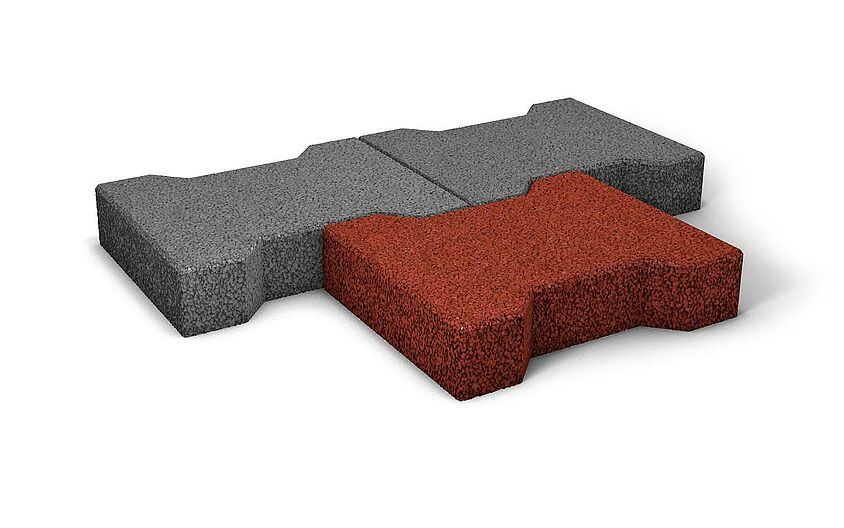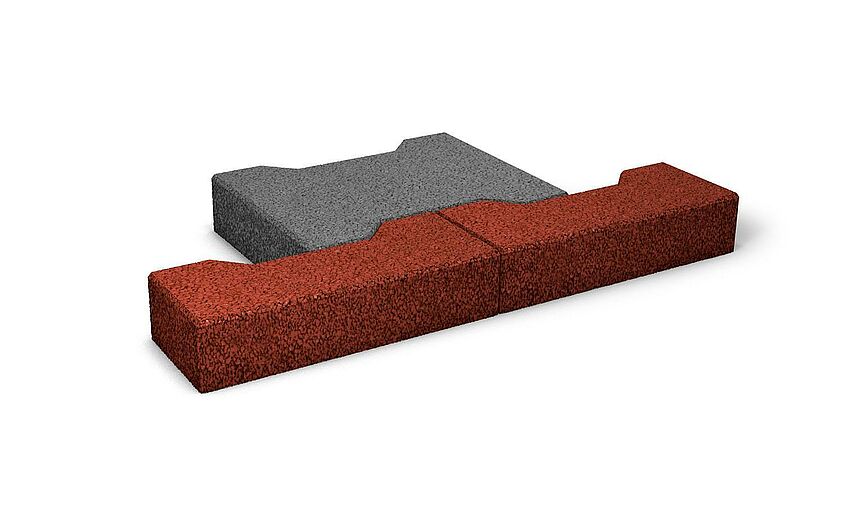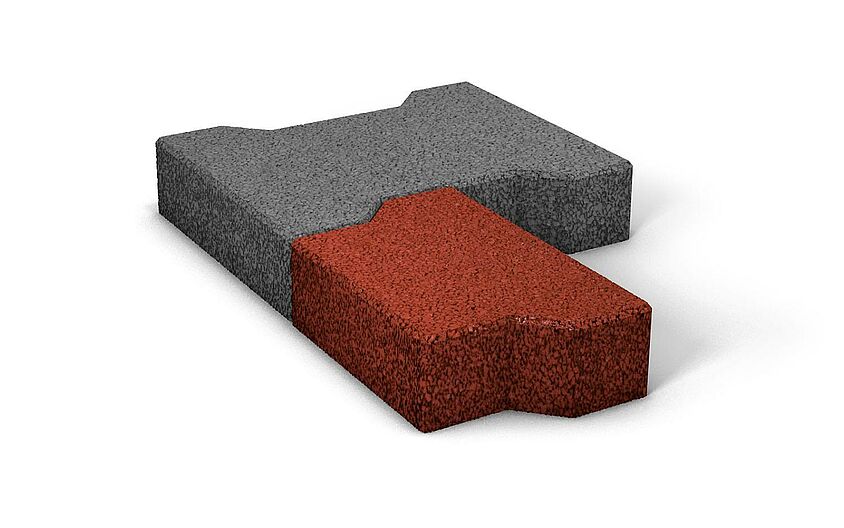 Colour and pattern selection
Features
---
Acoustics
Safety
Certified high-quality production
Sustainable
Hygiene
Cannot be dispersed through play
Water permeable
Resistant to de-icing salt
Ball response characteristics
Weather-resistant
Can be cleaned
Slip-resistant
Fast installation
Technical Specifications
---
Material in the EU
Ethylene propylene diene (monomer) rubber used as EPDM granulate
Material
PUR binder, components made of synthetic rubber (coloured) or ethylene propylene diene (monomer) rubber used as EPDM granulate
Structure
Single-layer structure, double T shape, starters and half pavers also available
Dimensions / Weight in the EU
200 x 160 x 43 mm / approx. 55 kg/m²

Tolerances: length / width ± 1 % | thickness ± 2 mm

Tensile strengh
1002 kPa

Elongation
105 %

Tear resistance
10,1 N/mm

Compression test
937 kPa
Dimensions / Weight
200 x 160 x 43 mm | approx. 40 kg/m²
200 x 160 x 21 mm | approx. 20 kg/m²

Tolerances: Length/width +/- 1% | thickness +/- 2mm
Installation
On concrete or compacted bed of crushed stone / gravel

Please note:
The MVVTB (Model Administrative Provisions – Technical Building Rules) and entry 50 of the REACH Annex XVII contain requirements products and floor surfaces have to meet. Please check to make sure that your intended application for our products conforms with these requirements.
Services
Online spatial simulation
Product sample service
Tender text/specification
individual consulting worldwide
internal quality certificates
Line marking and lettering application
Inlays and prints
Customized product development and design
Private labelling
Cleaning and maintenance
Country-specific requirements must be complied with. We will be happy to advise you regarding the product you want to buy.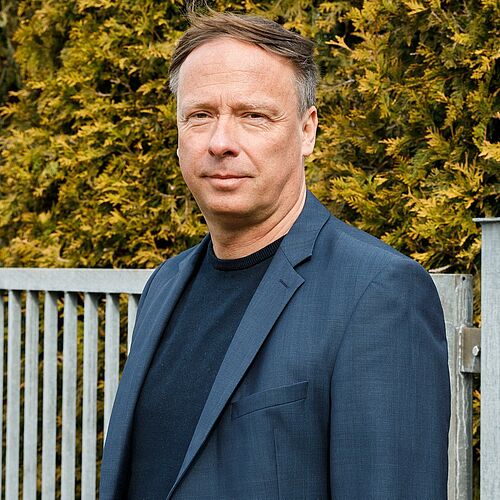 Your contact at REGUPOL
We're here to help.
Olaf Brinkmann
REGUPOL Germany GmbH & Co. KG
Sales Manager International
A harmonious elastic surface in shape and colour
All our REGUPOL playfix safety and elastic floor surfaces can be combined wonderfully with our REGUPOL interlocking pavers. You can create play and recreational areas without any differences in colour or structure, with fall protection where it's need and with elasticity that you can really feel. Elastic REGUPOL paving is completely frost resistant, water permeable and robust.
Production of REGUPOL moulded parts
Learn how our REGUPOL moulded parts are manufactured. Quality Made in Germany.
go back