Dribbling, shooting, throwing - on impact, all balls have one thing in common. They make a noise. And, depending on where the playing area is, this noise can disturb people. This is where our REGUPOL playfix synthetic floor surfaces can help. The elastic material significantly reduces all impact noises, while maintaining very good bouncing characteristics for the balls. And should the rough and tumble of the games lead to players hitting the ground, our soft REGUPOL floor prevents the worst from happening! Thanks to their elasticity, REGUPOL floor surfaces are easy on players' joints and bones, but the ball still bounces high enough! At the same time, these synthetic surfaces are hard-wearing and weather resistant. REGUPOL keeps the fun and games going!
The perfect base for fun and games
Whether seamless, or as sheets or composite pavers, our REGUPOL playfix synthetic floors are the ideal surface for kick-about pitches, streetball courts, table tennis tables, multi-purpose courts and much more. They are ideal for all ball games where the focus is on fun rather than performance. Naturally, we will also provide you with the marking and lines you need, all from a single source. Just contact us!
"Our elastic REGUPOL floors are ideal for barrier-free sports and play areas."
Jan Weber, Head of Sales, REGUPOL playfix Safety Floors
For Ball games and table tennis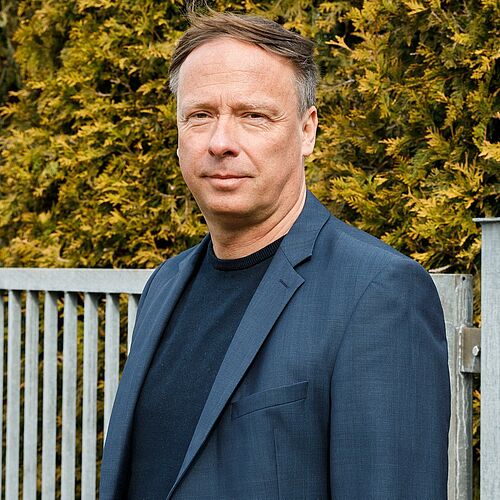 Your contact at REGUPOL
We're here to help.
Olaf Brinkmann
REGUPOL BSW GmbH
Sales Manager International