REGUPOL everroll essential
Product Details
The striking feature of REGUPOL everroll essential, the basic version of our fitness floors, is its neutral character and a cost-effective variant.
The product REGUPOL everroll essential is the basic versions of our fitness floors. It's available in roll or puzzle tile format. Its look combined with its technical properties makes it ideal for heavily frequented areas. This fitness centre flooring is extremely hard-wearing and has a neutral character. With this product, you get our most cost-effective variant with all the technical properties that our fitness floors are known for.
Colour and pattern selection
Features
---
comfortable
robust
durable
sustainable
non-slip
Technical Specifications
---
Product
resilient floor covering made of PUR-bonded SBR-granulates,
with 10 % EPDM colour content
Standard Roll Dimensions
Width: 1,250 mm
Length: 10 m / 15 m / 20 m
Thicknesses: 4 mm, 6 mm, 8 mm, 10 mm, 12 mm
Weight
approx. 1.0 kg/m²/mm
Standard dimensions puzzle tiles
Outer dimension: 600 x 600 mm
Thickness 6 mm
Slip resistance
R 10 according to DIN 51130 (02.2014) and ASR A1.5/1.2
Impact resistance
> 21 Nm following EN 14904 / EN 1517
Force reduction
Up to 16 % in accordance with EN 14904 / EN 14808
Impact sound reduction
Testing based on DIN EN ISO 10140, REGUPOL everroll classic 8 mm = 19 dB
Fire classification
Efl according to EN 13501-1:2010-01 / EN9239-1:2010-11
Colours
Approx. 7 standard colours, individual colours available on request
Recommended thicknesses for application areas
Cardio & machine training: 6 - 10 mm
Free weight training & weightlifting: 8 – 12 mm
Indoor cycling: 4 – 10 mm
Trampoline parks: 4 mm
Information
Further technical data is available on request.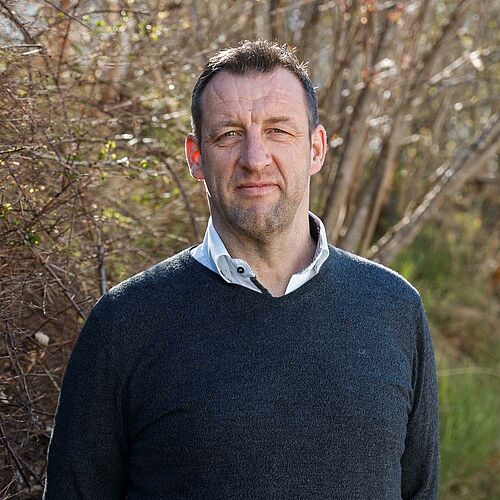 Your contact at REGUPOL
We're here to help.
Thomas Beitzel
REGUPOL BSW GmbH
Sales Director International
go back