Cardio and machine training
REGUPOL fitness floors create the basis for perfect training conditions
With cardio equipment in fitness centres, endurance training is now also possible indoors. Many fitness centres around the world have their own cardio area with treadmills, cross trainers, ergometers and much more. Your customers can improve their endurance or do their warm-ups for strength training. Our elastic floor coverings for fitness centres protect the subfloor from high point loads. The stimuli emitted by the equipment are absorbed by our REGUPOL everroll fitness floors.
If you're planning to renew the power training area as well as the cardio area in your fitness centre, our REGUPOLeverroll fitness floors are also ideally suited for this, too.
For cardio and machine training
Please pay attention to the Consumer Product Information for each decor group, which you can find on the product pages.
Double protection in your fitness centre
Strength training can be carried out to increase your strength and muscle mass or as medical therapy. Whatever your aim, the sequence of exercises, as well as the appropriate use of weights is very important here. Using strength training equipment usually involves high point loads and the transmission of strong impulses to the subbase.
Our REGUPOL everroll floorings are characterised by multiple positive properties. They provide outstanding stability for the machines in your fitness centre, reduce the effects on high point loads acting on your subfloor, and have a positive influence on the overall acoustics in the building itself.
In addition to this, our REGUPOL everroll floor is highly robust, resilient, long-lasting and cushioning.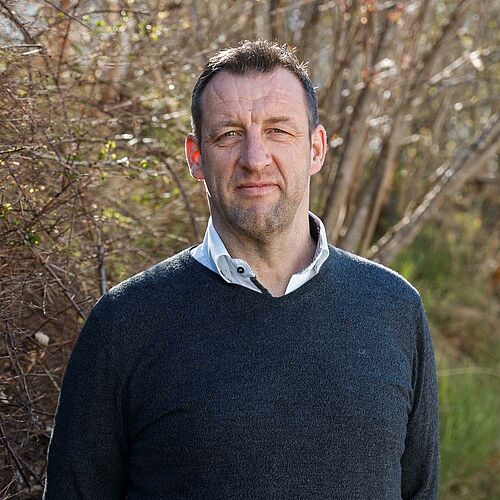 Your contact at REGUPOL
We're here to help.
Thomas Beitzel
REGUPOL Germany GmbH & Co. KG
Sales Director International