REGUPOL champion AG
Product Details
available with 4.0 technology
REGUPOL champion AG is made up of a wear layer of the highest quality polyurethane and EPDM granules atop a prefabricated base mat.
Worldwide, REGUPOL champion AG is our most widely installed running track surface. This track can be found in stadiums and indoor fieldhouses all over the world. Its seamless surface consists of a solid polyurethane layer with high-quality EPDM granules broadcast into it. This makes our running track surface fast with good grip values. The elastic layer is one of our specialities. Prefabricated in our factories, the material is rolled out on site and bonded to the substrate. The special material composition guarantees uniform force reduction over the entire running track. This makes REGUPOL champion AG our all-round track surface for many levels of competition.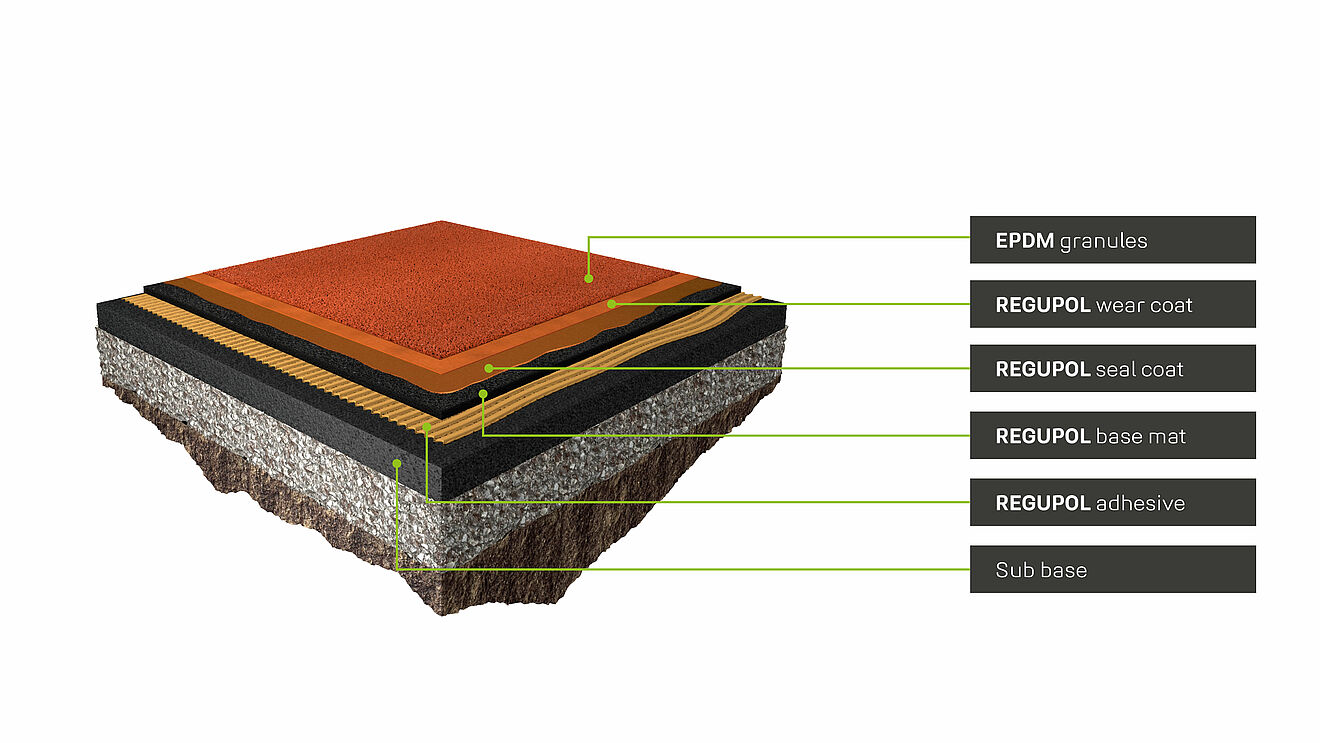 Color and pattern selection
Features
---
"Hybrid sandwich" surface
Suitable for indoor use
Uniform physical properties guaranteed
4.0 version available
Water impermeable
Spike-resistant
Stable under foot
Slip-resistant
5-year warranty
REGUPOL champion AG is certified by World Athletics and fully meets all their requirements.
Technical Specifications
---
Material
10mm thick, premanufactured, recycled SBR rubber granules and polyurethane binder base mat adhered to asphalt base layer. 3mm thick self-leveling, wear-resistant and seamless top coating consisting of solid polyurethane with broadcast EPDM rubber granules.
Weight of base mat
760 kg/m3
Tensile Strength
0.97 N/mm2
DIN 53571 Part B
Elongation at Break
77%
DIN 53571 Part B
Force Reduction
35-37%
DIN 18032 Part 2
Tear Resistance
7.0 N/mm
DIN 53515
Vertical Deformation
1.4 mm
DIN 18035 Part 6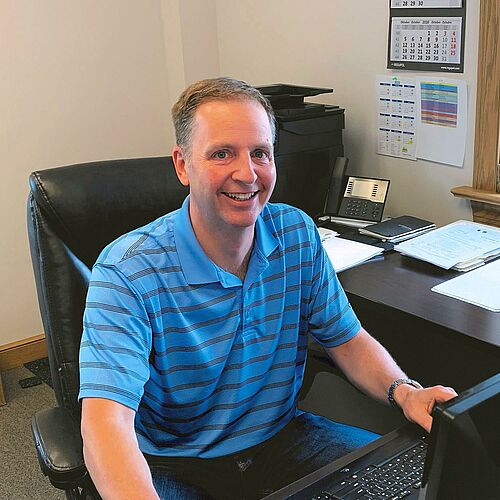 Your contact at REGUPOL
We're here to help.
John Aten
REGUPOL America LLC
Vice-President of Sales USA
Installation of a REGUPOL champion AG running track (4.0 technology)
Ask your contact for a detailed installation video.
go back