REGUPOL challenger PD
Product Details
With REGUPOL challenger PD, the wear layer is sprayed onto the prefabricated base layer. Especially suitable for schools.
The base for our REGUPOL challenger PD is prefabricated in our factory and simply rolled out and fixed into position on site. Our controlled production processes ensure all layers have uniform thicknesses and densities. The pores and joints are being sealed with a special polyurethane and the wear coating of this running track is sprayed on using special equipment. A cost-saving but very durable product variant. The right function and the right price with proven REGUPOL quality.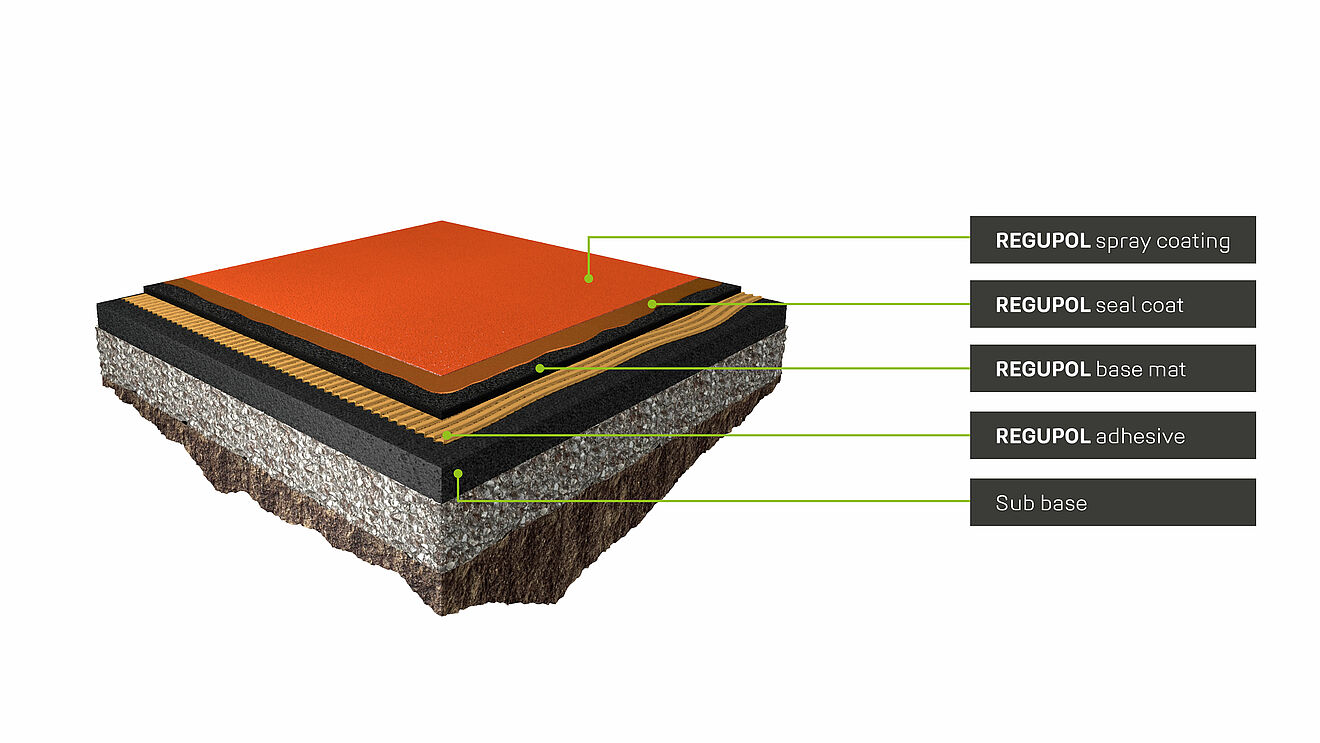 Colour and pattern selection
Features
---
very good cost-benefit ratio
water impermeable
uniform physical properties guaranteed
spike-resistant
stable under foot
slip-resistant
REGUPOL challenger PD is certified by World Athletics and fully meets all their requirements.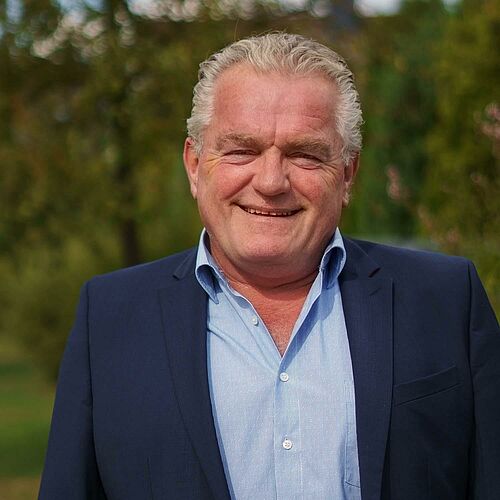 Your contact at REGUPOL
We're here to help.
Peter Breuer
REGUPOL BSW GmbH
Sales Director International
REGUPOL challenger PD: the wear coat makes the difference
For our REGUPOL challenger PD running track surface, we apply a spray-on wear layer to the factory-manufactured REGUPOL base mat. This guarantees uniform force reduction. This REGUPOL synthetic running track is impermeable to water. REGUPOL challenger PD is ideally suited for school and recreational sports, but also for high-level professional competitions.
go back