REGUPOL challenger PD
Product Details
With REGUPOL challenger PD, the wear layer is sprayed onto the prefabricated base layer.
Highly impermeable, durable and cost-effective, REGUPOL challenger PD is our mid-level track recommendation for schools and recreational facilities. The 11mm base is prefabricated in our factory and rolled out and fixed into position on site. This controlled production process is necessary to ensure all layers have uniform thickness and density. The pores and joints are sealed with a special polyurethane and a 2mm wear layer is sprayed on using special equipment. The high-quality PUR top wear layer withstands the toughest climates and provides excellent spike- and slip-resistance. Challenger PD offers the right function at the right price with proven REGUPOL quality.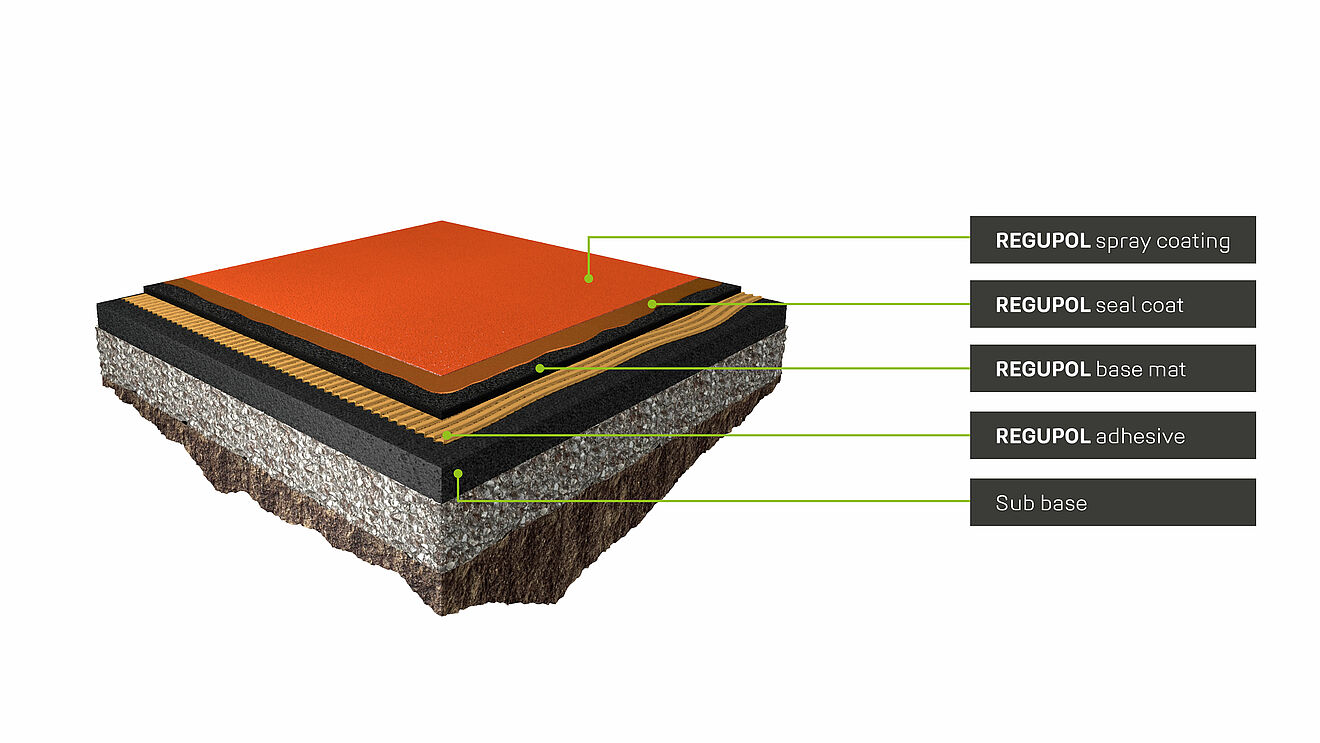 Color and pattern selection
Features
---
Very good cost-benefit ratio
Water impermeable
Uniform physical properties guaranteed
Spike-resistant
Stable under foot
Slip-resistant
5-year warranty
REGUPOL challenger PD is certified by World Athletics and fully meets all their requirements.
Technical Specifications
---
Material
10mm thick, pre-manufactured, recycled SBR rubber granules and polyurethane binder base mat adhered to asphalt base layer. Wear layer of 2mm polyurethane structural spray coating mixed with EPDM rubber granules.
Weight of base mat
750 kg/m3
Tensile Strength
0.96 N/mm2
DIN 53571 Part B
Elongation at Break
107%
DIN 53571 Part B
Force Reduction
38.8%
DIN 18032 Part 2
Tear Resistance
7.0 N/mm
DIN 53515
Vertical Deformation
1.4mm
DIN 18035 Part 6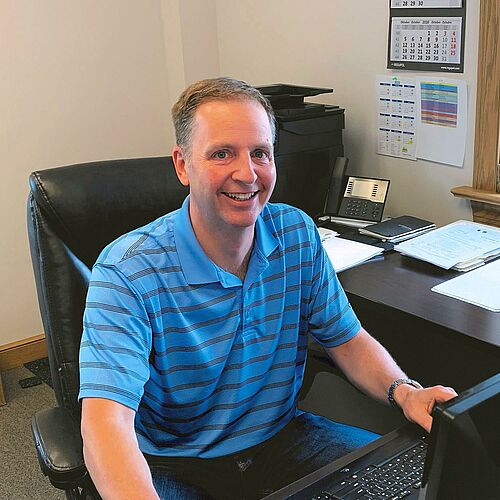 Your contact at REGUPOL
We're here to help.
John Aten
REGUPOL America LLC
Vice-President of Sales USA
REGUPOL challenger PD: the wear coat makes the difference
For our REGUPOL challenger PD running track surface, we apply a spray-on wear layer to the factory-manufactured REGUPOL base mat. This guarantees uniform force reduction. This REGUPOL synthetic running track is impermeable to water. REGUPOL challenger PD is ideally suited for school and popular sports, but also for high-level professional competitions.
go back