REGUPOL ballistic FH45
Product details
For indoor shooting ranges. Our seamless REGUPOL ballistic FH45 safety floor provides reliable protection from ricochets and rebounds.
Our REGUPOL ballistic FH45 safety floor provides reliable protection against rebounds and ricochets from all common calibres on indoor shooting ranges. The base layer consists of Regupol elastic tiles, which are then given a special polyurethane coating on site. This creates a uniform, seamless surface in your shooting facility, ensuring that no unburnt propelling charges can settle in any joints and ignite there. The floor can be easily vacuumed and wet cleaned so that any unburnt propelling charges that gather on it can be reliably removed from your shooting range.
Below you can find our large selection of PU colours to help you design your shooting range exactly the way you want it. You can also have lines or logos applied.
With us you get everything from a single source: Our REGUPOL ballistic FH45 safety floor is always supplied with installation included. This is carried out by our experienced fitters. Optionally, our floor system for indoor facilities is also available with a jointless skirting board. Any marks or damage from bullets hitting the floor can be removed easily with our repair kit. Feel free to talk to our experts directly.
Colour and pattern selection
Features
---
Acoustics
Safety
Protective function
Certified high-quality production
Long service life
Can be repaired
Sustainable
Can be cleaned
Shooting noise reduction
Seamless
Certified
Fire behaviour
Slip resistance
Trafficable
PU coating
Technical Specifications
---
Dimensions
1.000 x 500 mm per panel
Thickness
Base panel 43mm, PUR-coating 2mm, alternative thicknesses possible
Weight per unit area
Approx. 40 kg/m²
Fire behaviour
Cfl-s1 according to DIN EN 13501-1 flame retardant
Surface
Coated without joints
Colours
Available in numerous colours
Cleaning
Easy cleaning due to jointless surface; wet cleaning possible
Installation
By gluing on level, dry screed, concrete or mastic asphalt; other sub-constructions
Areas of application
Floor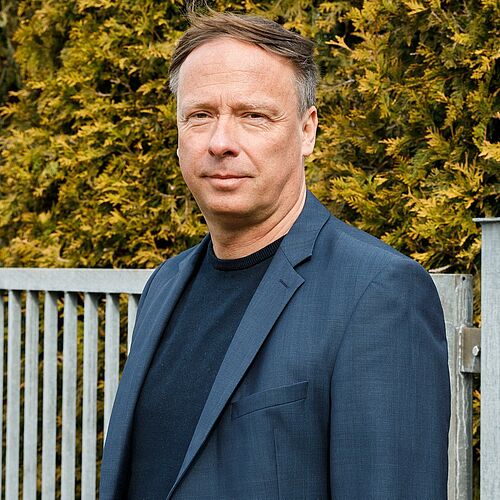 Your contact at REGUPOL
We're here to help.
Olaf Brinkmann
REGUPOL BSW GmbH
Sales Manager International
REGUPOL stands for tested safety
Our shooting range floors have all been tested. Extensive bullet tests confirm that our original Regupol products can safely absorb bullets and thus successfully prevent rebounds and ricochets. Our REGUPOL ballistic FH45 floor is also flame retardant and meets the requirements for electrostatic behaviour. It also has general building authority approval.