REGUPOL ballistic FH45
Product details
For indoor shooting ranges. Our seamless REGUPOL ballistic FH45 safety floor provides reliable protection from ricochets and rebounds.
Our REGUPOL ballistic FH45 safety floor provides reliable protection against rebounds and ricochets from all common calibres on indoor shooting ranges. The base layer consists of Regupol elastic tiles, which are then given a special polyurethane coating on site. This creates a uniform, seamless surface in your shooting facility, ensuring that no unburnt propelling charges can settle in any joints and ignite there. The floor can be easily vacuumed and wet cleaned so that any unburnt propelling charges that gather on it can be reliably removed from your shooting range.
Below you can find our large selection of PU colours to help you design your shooting range exactly the way you want it. You can also have lines or logos applied.
With us you get everything from a single source: Our REGUPOL ballistic FH45 safety floor is always supplied with installation included. This is carried out by our experienced fitters. Optionally, our floor system for indoor facilities is also available with a jointless skirting board. Any marks or damage from bullets hitting the floor can be removed easily with our repair kit. Feel free to talk to our experts directly.
Color and pattern selection
Features
---
safety
long service life
refurbishability
cleanability
joitntless
slip resistant
load-bearing capacity
trafficability
PU coating
shooting noise reduction
Technical Specifications
---
Material
PUR binders, components made of synthetic rubber and PUR-coating
Bullet test
Bullet proof for various calibres
Electrostatic behaviour
< 2 kV according to EN 1815
Slip resistance
R 10 highly slip-resistant, according to DIN 51130
Impact sound reduction
Test according to DIN EN ISO 10140
17 dB
Fire classification
Bfl-s1 according to EN 13501-1:2010-01 / EN9239-1
Migration of certain elements
approved by the building authorities according to EN 71-3
Installation
Our specially trained installation team installs the floor at the customer's location.
Colours
We offer a variety of base colours, design colours, line and marking colours
Sustainability
Our REGUPOL equestrian fl oors consist of over 80 % recycled raw materials and have been awarded the label "Top Recycled Product" by the New Life initiative.
Information
Further technical data available on request.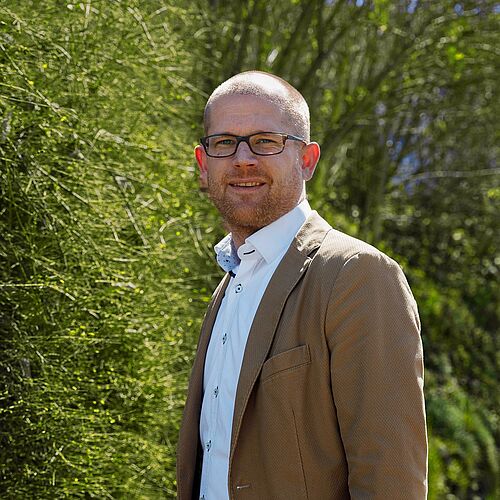 Your contact at REGUPOL
We're here to help.
Jan Weber
REGUPOL BSW GmbH
Sales Manager International
REGUPOL stands for tested safety
Our shooting range floors have all been tested. Extensive bullet tests confirm that our original Regupol products can safely absorb bullets and thus successfully prevent rebounds and ricochets. Our REGUPOL ballistic FH45 floor is also flame retardant and meets the requirements for electrostatic behaviour. It also has general building authority approval.
go back