Discover the element of water playfully on regupol
Wherever water is a part of our children's playing experience, much higher anti-slip demands are placed on the flooring, as the danger of slipping increases considerably on wet surfaces. To reduce this risk to a minimum, we have developed a REGUPOL playfix safety floor especially for water playgrounds - with a significant increase in slip resistance compared to floorings conventionally used in wet areas, yet with the same REGUPOL SAFETY levels as all our fall protection safety floors. The porous surface of this synthetic floor makes it water permeable, preventing puddles from forming. Any contamination remains visible on the surface and can be easily removed. REGUPOL playfix safety floors are made of an elastic material, which is laid on site either seamlessly or as tiles. The softness and feel of the surface texture makes walking barefoot a genuine experience and stimulates the children's senses once more.
Safely flooring - creative in form and colour
Give our REGUPOL playfix safety floors your own individual design. Your choice of colours is almost boundless. Our floors can be installed on hills and this seamless fall protecting material can be worked smoothly around water playground equipment. REGUPOL playfix safety floors combine the creativity to guarantee hours of fun in the water with the safety of a slip-resistant surface.
"With REGUPOL, you get a non-slip, fall-protecting safety floor for wet areas, which you can also design with creativity and imagination."
Sabine Rehberg, REGUPOL playfix Safety Floors, Sales.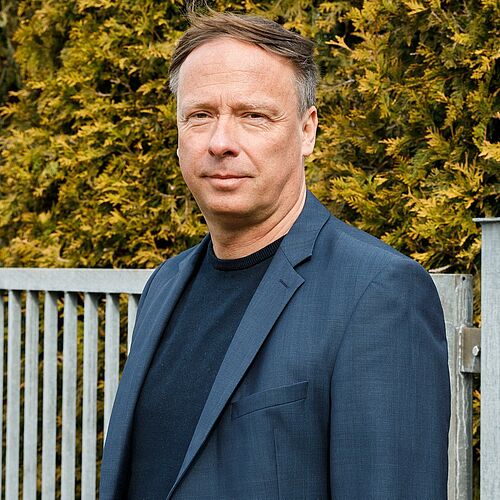 Your contact at REGUPOL
We're here to help.
Olaf Brinkmann
REGUPOL BSW GmbH
Sales Manager International