Our safety floors: regupol safe – inside and out
Conventional safety and fall protecting floors are designed for outdoor areas. Their porous surfaces are not suitable for the standard of cleaning required on indoor surfaces. For this reason, we've developed our REGUPOL playfix indoor Safety Floors. They combine tested safety with a seamless, easy-to-clean surface. The development of this product is rooted in our many years of experience in manufacturing sports hall flooring and outdoor playground surfaces. Our REGUPOL playfix indoor Safety Floors have been tested and certified in full compliance with currently valid standards. This means that wherever playing areas are located inside buildings, they can minimise risk of serious injury. And that's precisely what we want to do: make all playing areas REGUPOL SAFE. Whether indoors or outdoors, whether in shopping malls or hospitals, at airports or indoor leisure facilities, wherever playing areas are located inside buildings, our REGUPOL playfix indoor Safety Floor should be there to protect our children. From planning to installation, REGUPOL will give you the best advice.
Indoor safety floors with a wealth of design potential
The seamless surface of our REGUPOL playfix indoor Safety Floors is extremely resilient and durable, as well as being slip-resistant and available in an enormous range of colours. When there are deep blue rivers flowing through lush green meadows or children walking in space, it must a play area with REGUPOL playfix indoor Safety Flooring. We can incorporate your motifs, slogans, lines or logos permanently into our floors. There are scarcely any limits to your creativity. A safety floor like this only comes from REGUPOL.
"With REGUPOL playfix indoor, I've finally discovered the right floor for interior spaces."
Eva Demmelhuber, graduate engineer and architect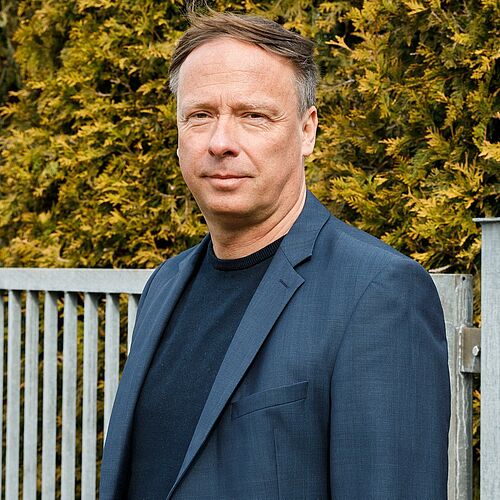 Your contact at REGUPOL
We're here to help.
Olaf Brinkmann
REGUPOL BSW GmbH
Sales Manager International