The fitness floor as training apparatus
Functional training aims to benefit the entire musculoskeletal system, by stabilising and strengthening the body - usually by using body weight alone. The intention is to train aspects such as coordination, endurance and flexibility.
REGUPOL everroll fitness floors help your members to ease the strain on their bodies and protect their joints. The elasticity and slip-resistant properties of the flooring in the fitness centre contribute to creating a safe and firm footing. This is necessary for exercises with kettlebells, for example. It also protects the joints of the athletes in your fitness centre during exercises involving jumping. Most functional fitness training sessions are performed standing, lying or sitting on the fitness floor. This is why, along with additional equipment, it is the most important piece of training apparatus for functional training.
Ask our experts about the right fitness floor for the functional fitness area in your fitness centre.
REGUPOL everroll ultimate
Please pay attention to the Consumer Product Information for each decor group, which you can find on the product pages.
Fitness floors combine functionality and design
Are you looking for a fitness floor for your fitness centre that has good sports functional properties and allows you to fulfil your ideas for design? Our fitness floors for fitness centres provide the ideal surface for a wide range of applications, both in terms of functionality and design. With our REGUPOLeverroll fitness floors, you have the option of integrating lines or markings for specific training scenarios into the floor. In addition, you can colour-code the functional fitness area in your fitness centre to set it apart from other training or recreational areas. If you prefer a uniform appearance for all your training areas, that's no problem at all with our REGUPOLeverroll fitness floors.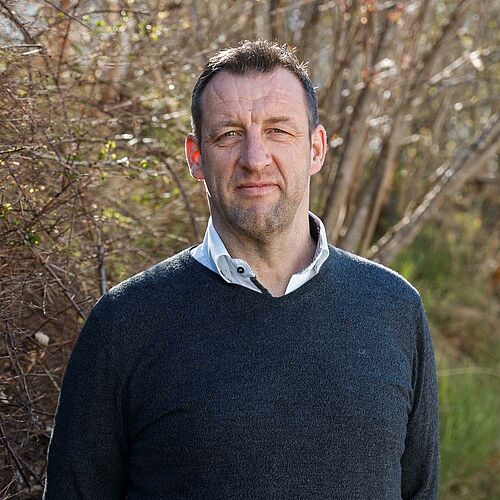 Your contact at REGUPOL
We're here to help.
Thomas Beitzel
REGUPOL BSW GmbH
Sales Director International