REGUPOL everroll impact
Product Details
REGUPOL everroll impact is a two-layer flooring for fitness centres with high requirements of training comfort and protection of the sub-base
Our two-layer REGUPOL everroll impact fitness floor meets the special demands of functional training in multiple respects. To adapt the floor system to the respective requirements, design and installation height can be selected individually. Its impressive impact resistance property is particularly noticeable in training with dumbbells or similar equipment, because it also protects the floor from damage. The elasticity of our floor system noticeably relieves the strain on athletes' bodies, while the acoustic properties of our REGUPOL everroll impact fitness floor also result in significant user benefits. The wide range of colour variations makes this flooring a real hit. You are sure to find the perfect décor to suit your needs and taste. Let our experts advise you.
Two is better than one:
Our two-layer REGUPOL everroll impact fitness floor consists of a base layer and a wear layer. You can select the thicknesses of both layers individually to suit the requirements in your fitness centre. We would also be happy to speak to you personally to advise you on your options.
Colour and pattern selection
Features
---
comfortable
robust
durable
sustainable
non-slip
Technical Specifications
---
Please note
All technical data refer to ultimate wear layer.
Product
Two-layer, elastic floor covering made of PUR-bonded SBR-granulates as base mat and EPDM-granulates as wear layer
Standard Roll Dimensions
Width: 1,250 mm
Length: 10 m / 15 m / 20 m
Thickness
Standard construction: 10 + 8 mm, individual combinations on request
Slip resistance
R 10 according to DIN 51130:2014-02 (1)
Impact resistance
> 21 Nm following EN 14904 / EN 1517
Force reduction
Approx. 33 % following EN 14904 / EN 14808
Impact sound reduction
> 21 dB with REGUPOL according to DIN EN ISO 10140
Fire classification
Cfl s1 according to EN 13501-1:2010-01 / EN9239-1:2010-11
Colours
Approx. 27 standard colours, individual colours available on request
Recommended decor groups for application areas
Functional Training: ultimate only
Free weight training & weightlifting: all groups
Crossfit: ultimate only
Information
Further technical data is available on request.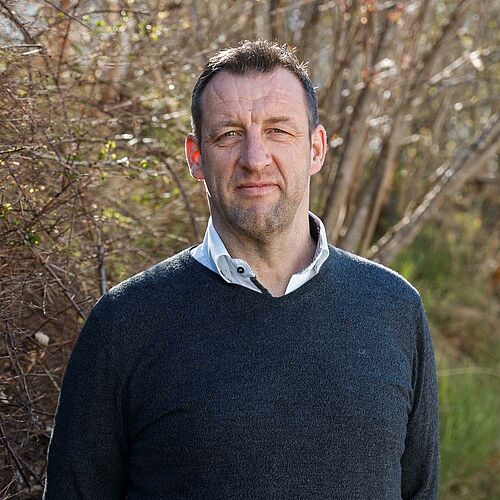 Your contact at REGUPOL
We're here to help.
Thomas Beitzel
REGUPOL BSW GmbH
Sales Director International
go back