With REGUPOL climbing hall floors, safety always comes first
Climbing halls are very popular, both with professional and hobby climbers. Whatever the season, temperature or weather, climbing enthusiasts can improve their skills and test their limits. The thrill of reaching the top is their greatest motivation and it also enhances their trust in their belaying partner on the ground. Something going wrong spoils everything. That's why, in climbing halls, the safety of the climbers always comes first - and why this safety aspect is also playing an ever increasing role when it comes to the floors. To optimize safety in climbing halls, we have developed our REGUPOLclimbing hall floors. Their slip-resistant, seamless surface provides a secure footing, whatever the situation. The force reducing structure of our safety floor systems minimises the risk of injury in the event of a fall – even from critical fall heights.
The wear layer of our climbing hall floor is very resilient and hard wearing. You can even drive an elevating platform across the floor. In addition, our climbing hall floors have very good fire protection properties and are easy to clean.
Click here to read about which REGUPOLsafety floors are used for indoor climbing areas. If you have any questions, feel free to contact our experts directly.
Individual design thanks to regupol climbing hall floors
You are planning to design your climbing hall floor in your club or logo colours? No problem! With the colours we have available for sports and climbing halls, there are no limits to your creativity. You can work with colour combinations or, for instance, separate the safety zone from the rest of the floor by using a different colour. We can also apply lines or your own logo to your safety floor. The available colours can be found on the relevant product pages.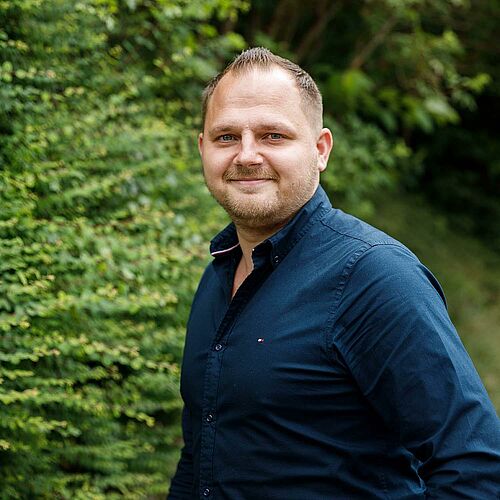 Your contact at REGUPOL
We're here to help.
Kai Mayer-Ullmann
REGUPOL Germany GmbH & Co. KG
Sales Associate