Versatile indoor sports flooring
Indoor sports and athletic facilities are more than just places to practice in the winter. They're climate-controlled environments with superior playing conditions that allow everyone, from players to coaches to spectators, to be a part of the experience year round. Facilities have the unique capacity to host clubs, leagues, tournaments, and large events throughout every season. While not all indoor facilities are suitable for all indoor sports, most facilities are versatile enough and can accommodate a variety of sports, including basketball, volleyball, futsal, field hockey, and more. It goes without saying when choosing the right sports flooring, you must consider your facility needs. Whatever the sport or occasion, a facilities' suitability is determined in no small measure by the floor itself, its durability, and its maintenance requirements..

Find out more about the suitability of our REGUPOL flooring for your indoor sports and athletic complex.
The color scheme for your indoor sports complex
Design your indoor sports floor in the colors of your choice. Choose the right finish for your sports floor from our wide range of PUR colors. We can provide your selected colors not only for the actual sports areas themselves, but also for the lines. Our REGUPOL tatami sports mats are also available in a range of colors. This enables you to maintain your existing color scheme or to separate various sections or areas by color.
If you have any questions or need any assistance with the color coordination of your sports and recreational facility, don't hesitate to contact our experts directly. We'll be glad to help you choose!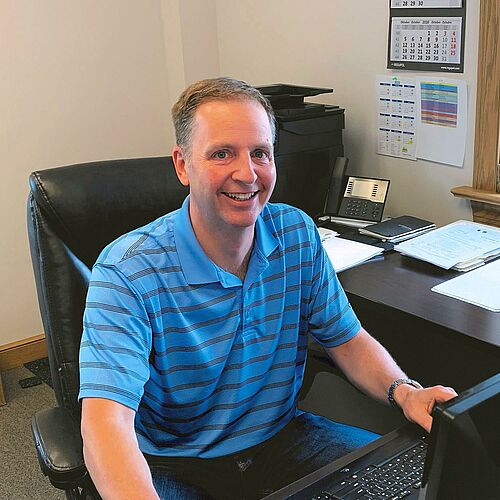 Your contact at REGUPOL
We're here to help.
John Aten
REGUPOL America LLC
Vice-President of Sales USA