REGUPOL multicourt PUR
Product Details
The multi-layer, compact sports surface for multi-purposes pitches. Coating applied on site. Ideally suited for all ball games.
Our REGUPOL multicourt PUR sports surface combines the best properties of our sports floors for outdoor and indoor use. The elastic layer for this surface is prefabricated in our production plant and is therefore guaranteed to have the same physical properties at every point over the entire floor. The surface is similar to that of our extremely durable sports hall floors. To meet the requirements for outdoor use, the wearing layer on REGUPOL multicourt PUR has a special slip-resistant sealant, enabling the court or pitch to be played on even when wet. Gentle on the joints, robust, minimises injuries caused by falls. REGUPOL multicourt PUR is an ALL-ROUNDER suited to all ball games. Another bonus point: the seamless surface offers countless options for creative designs. We can easily apply lines, your club logo or other motifs. The colours are permanent and as durable as the entire floor structure.
Colour and pattern selection
Features
---
increased slip-resistance
high durability
highly wear-resistant surface
countless design options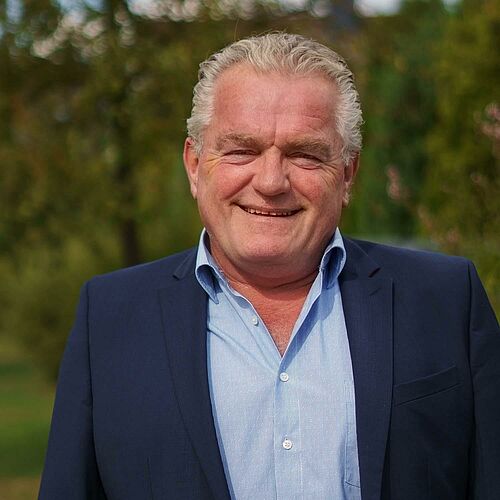 Your contact at REGUPOL
We're here to help.
Peter Breuer
REGUPOL Germany GmbH & Co. KG
Sales Director International
REGUPOL multicourt PUR: wear-resistant and long-lasting
REGUPOL multicourt PUR is suitable for a wide range of sports, such as basketball, football, handball, tennis, volleyball or badminton. The elastic court surface prevents injuries while ensuring maximum enjoyment of your sport. The balance between force reduction, ball reflection and slip resistance is ideal. REGUPOL multicourt PUR is highly wear-resistant and very durable, so that you can get many years of enjoyment from your sports floor.
go back