REGUPOL multicourt DLX
Product Details
For all leisure and sports activities for children and adults. Cost benefit thanks to installation option on unbound base layer.
This multifunctional floor is suitable for all leisure and sports activities for children and adults. Though this compacted, yet water-permeable wear layer guarantees great fun, especially for ball games, the sports performance aspect has not been overlooked. Its high elasticity reduces the risk of injury to players and athletes. REGUPOL multicourt DLX can easily be combined with other REGUPOL sports floor and safety surfaces.
The floor is also ideally suited for barrier-free playing and sports surfaces, as it is even and seamless. Differences in height to adjacent areas can be easily adjusted.
The main financial benefit of this multifunctional synthetic floor is that it can be installed on unbound base layers. There's no need for an expensive asphalt sub-base.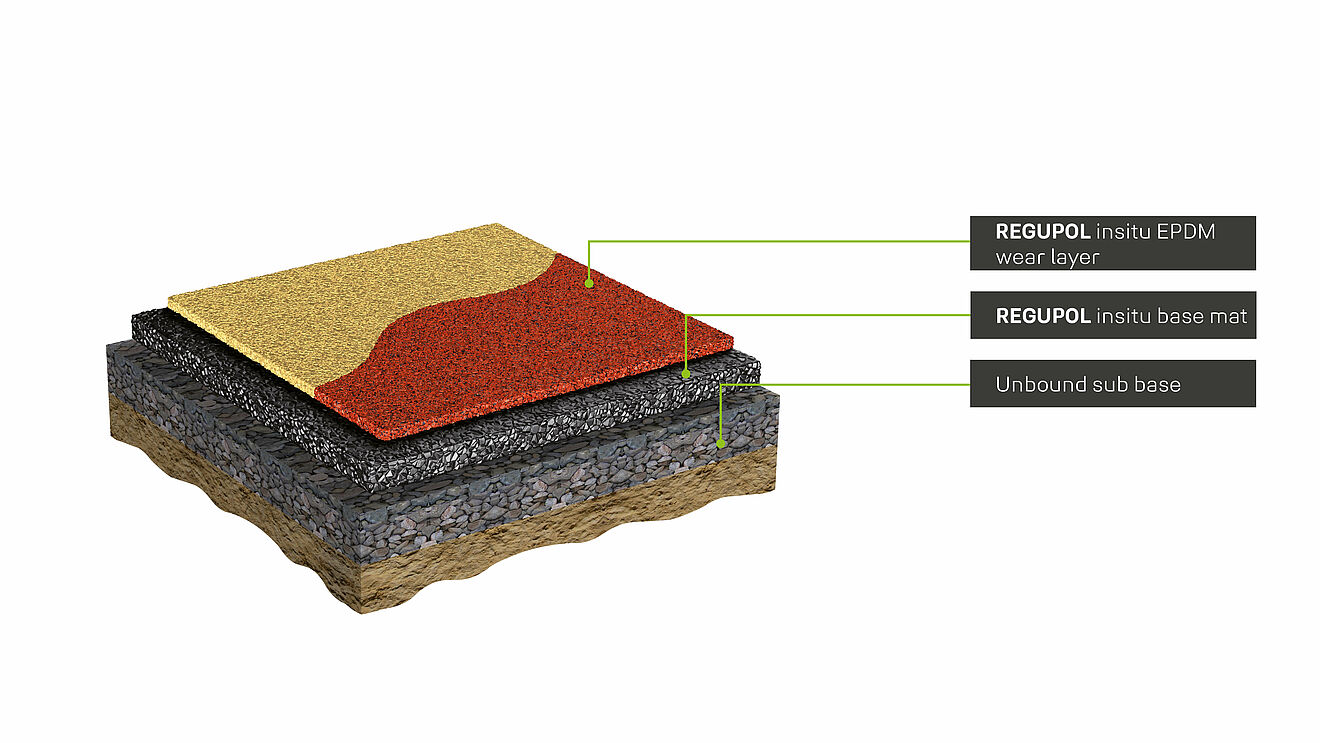 Colour and pattern selection
Features
---
Cost-saving installation on unbound sub-base possible
ideal for barrier-free playing and sports surfaces
can be combined with other REGUPOL floors
water-permeable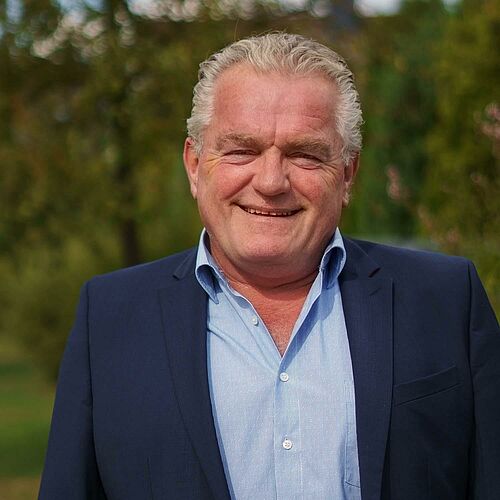 Your contact at REGUPOL
We're here to help.
Peter Breuer
REGUPOL BSW GmbH
Sales Director International
REGUPOL multicourt DLX: the surface for playgrounds and recreational areas
REGUPOL multicourt DLX is a high-quality synthetic floor for multifunctional ball game courts and combined play and sports areas where the emphasis is squarely on fun and games. The elastic synthetic floor consists of a highly elastic base layer and a coloured wear layer. Both layers are installed on site using the insitu method. There are numerous colours to choose from and markings and lines can also be applied to the floor. The professional installation the design of your choice is in the capable hands of our trained REGUPOL technicians.
go back