REGUPOL multicourt AF
Product Details
Hybrid sandwich sports court with a fine granulate surface. Homogeneous in every place.
REGUPOL multicourt AF is a popular surface for multi-purpose courts and pitches because it is suitable for all ball sports and leisure activities. The base layer of this pitch surface consists of prefabricated REGUPOL sheets that are bonded to an asphalt or concrete sub-base. The fine granules of the wear layer are sprinkled into a liquid, uniformly thick layer of polyurethane to create a seamless sports surface. The fine granules ensure optimal playing characteristics and enable the well-coordinated sliding behaviour necessary for many sports. The key advantage is the completely homogeneous surface, as this guarantees exactly the same thickness and therefore the same physical properties all over the entire court.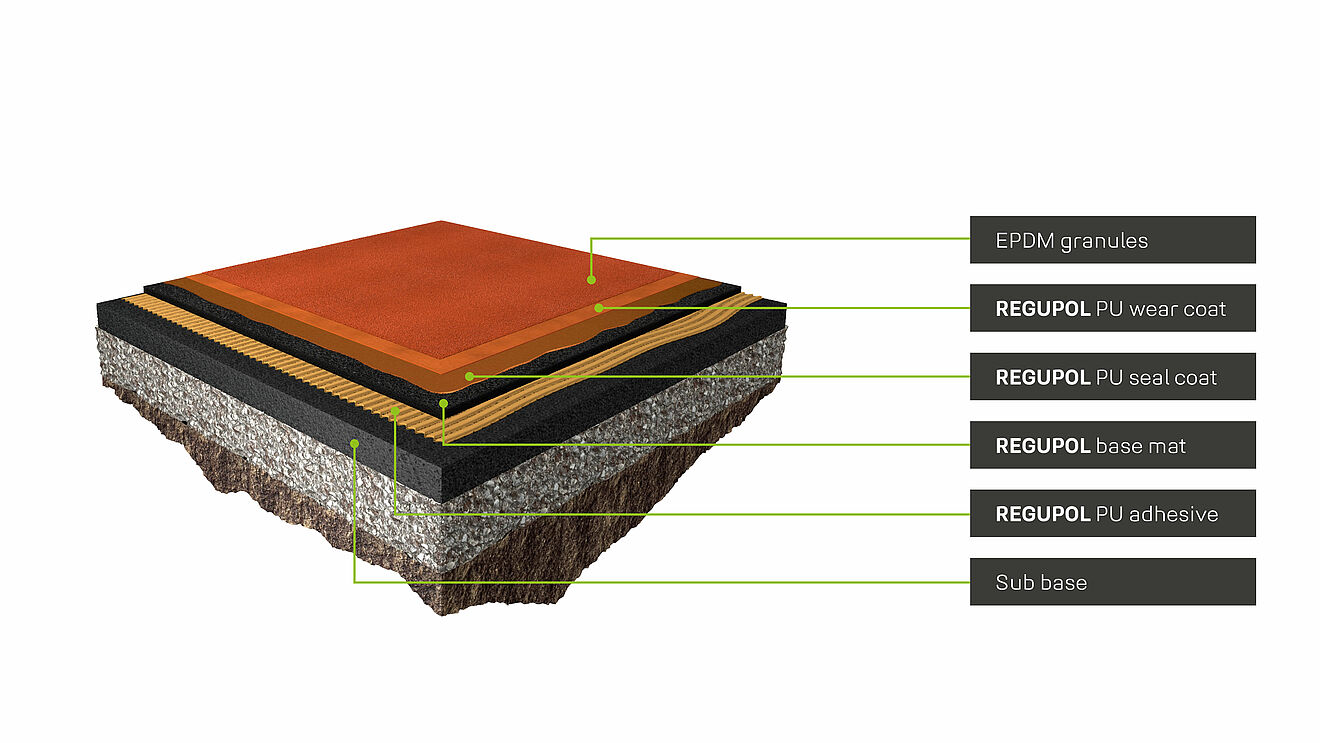 Colour and pattern selection
Features
---
"Hybrid sandwich" surface
uniform physical properties guaranteed
water impermeable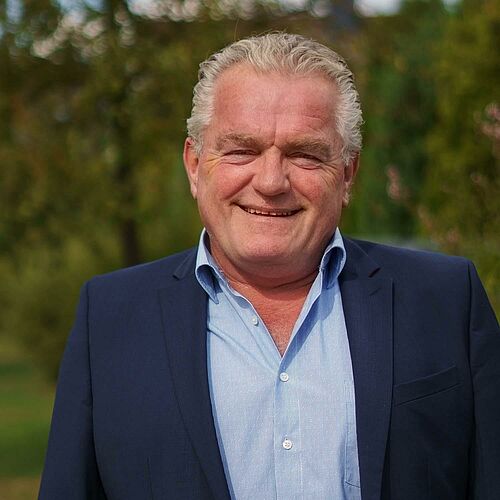 Your contact at REGUPOL
We're here to help.
Peter Breuer
REGUPOL Germany GmbH & Co. KG
Sales Director International
REGUPOL multicourt AF: A durable sports court floor
Like all our sports floors, REGUPOL multicourt AF also scores full marks for its extreme durability even under intensive use. Meticulous material composition and installation guarantee a long, low-maintenance service life. REGUPOL multicourt AF is UV-stable and durable even in extreme heat, cold and humidity. This court floor will fulfil what we promise
go back