REGUPOL everroll reducer
Product Details
Our anti-stumble edging element REGUPOL everroll reducer can be combined with our tiles for fitness centres.
If you have already installed tiles in your fitness centre, you'll know the problem: the height difference between the tiles and the existing floor can be an optical eyesore and a safety hazard. Our anti-stumble edging element REGUPOL everroll reducer levels out the height difference and reduces the risk of stumbling. This way, both you and your customers benefit from the clean finish to the tiled surface and the harmonious overall appearance. If you're still on the lookout for suitable tiles for your fitness studio, we can highly recommend our own products, which can be easily be combined with our REGUPOL everroll reducer. Maybe you'd like some advice on this. If so, simply contact our experts.
Whether you prefer the tiles to match the colour of the flooring or stand apart from it, REGUPOL everroll reducer is available in a range of colours.
REGUPOL everroll corner - Elastic corner elements:
Our edge elements serve to even out the height difference between surface areas in the fitness studio to prevent the risk of tripping or stumbling. They can also be used to create barrier-free access. To compensate for the height difference at corners, we also supply matching corner elements with our REGUPOL everroll corner. This consists of the same elastic material as our REGUPOL everroll reducer edging elements. Both these products can be combined with each other and with our tiles.
If you have any questions on installation or would like some advice, we'll be happy to help you!
Colour and pattern selection
Features
---
Protective function
Performance enhancement
Certified quality production
Long service life
Sustainable
Cleanable
Non-slip
Fast laying
Phthalate-free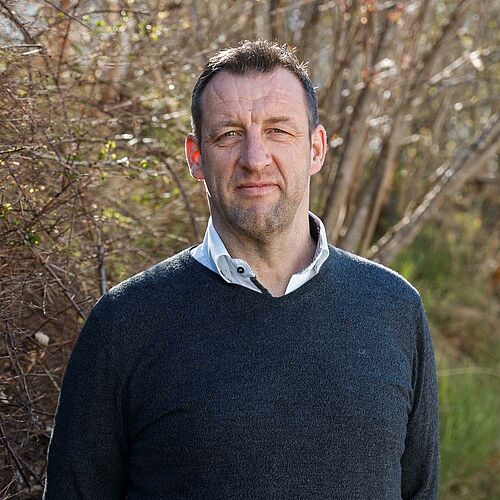 Your contact at REGUPOL
We're here to help.
Thomas Beitzel
REGUPOL BSW GmbH
Sales Director International
go back