REGUPOL champion FL
Product Details
Re-surfacing old running tracks. Poured seamlessly and finished with broadcast EPDM granulate. Excellent bonding to all usual, old track surfaces.
Many older synthetic or tartan surfaces are in need of renovation. With REGUPOL champion FL we install a new surface layer on top of the old synthetic surface without removing the existing base layer. We start by cleaning and, if necessary, sanding the old synthetic surfaces. After that, any necessary repairs can be carried out. A self-levelling, seamless PUR coating is poured on and our coloured EPDM granules are sprinkled in to form the finish. The entire sports surface is given an entirely new appearance and is fully functional once again. And all this costs significantly less than the construction of a new track. And REGUPOL champion FL bonds excellently to all common, old running track surfaces.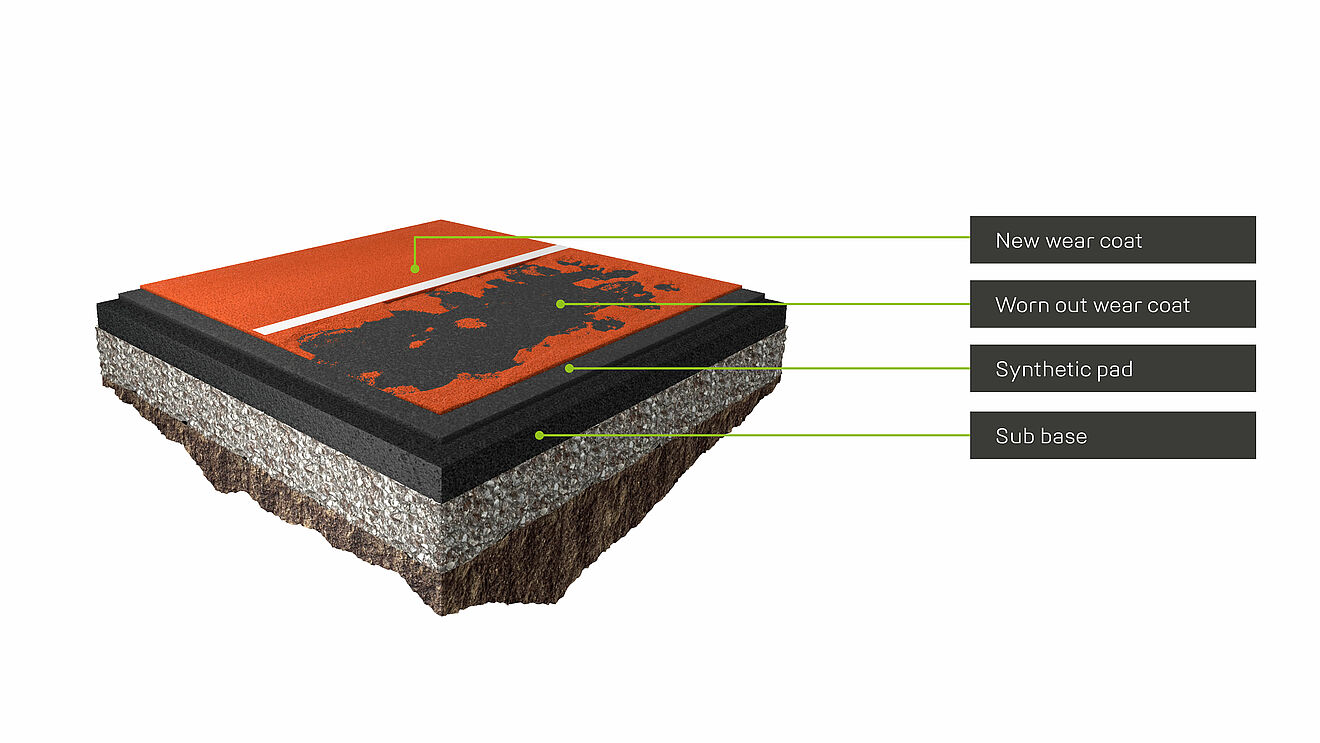 Colour and pattern selection
Features
---
simple re-topping of old, worn running track surfaces.
the entire surface is given a completely new look
excellent bonding to all usual, old track surfaces
spike-resistant
stable under foot
slip-resistant
Our REGUPOL champion FL renovation system for running trackscomplies with the RAL standards for the renovation and re-topping of synthetic surfaces. The RAL quality mark confirms the track's particularly high quality, long service life, reliable function and high-quality workmanship. With REGUPOL, you can be sure it's the best quality.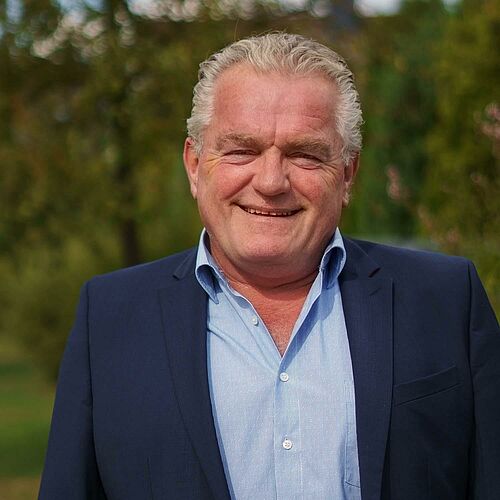 Your contact at REGUPOL
We're here to help.
Peter Breuer
REGUPOL BSW GmbH
Sales Director International
Track renovation indoors as well.
REGUPOL champion FL can also be used to give a facelift to old running tracks in indoor athletics facilities, too. So that indoor training and competitions can also take place on a top-class athletics surface.
Surface renovation saves time and money - and protects the environment
" REGUPOL offers one of the most sustainable running tracks there is, because it can be renewed so easily without having to tear everything up. Only the wear coat receives a "face-lift". That's not just easy on the finances of clubs and local authorities, but on the environment, too."

Thomas Eickmann, director of sport and trainer at LAZ Puma Rhein-Sieg
REGUPOL champion FL: One of our facelifts saves costs and trouble
REGUPOL champion FL offers you an excellent alternative to the lengthy and expensive construction of a new athletics facility. If the sports physical properties of the existing facility still meet the necessary requirements, REGUPOL champion FL can even be installed on the worn-out running tracks of other manufacturers. The result is a seamless surface that looks as good as new at a more favourable price and with far less time and effort than you would need for having new sports surfaces installed. In terms of colour and function, REGUPOL champion FL matches all the other running track surfaces in the REGUPOL champion range.
go back