REGUPOL champion AGF
Product Details
Guarantees the fast and inexpensive renovation of old shale tracks or asphalt surfaces. No removal needed.
Old red shale or clay running tracks with their best years behind them often fall into disrepair and need renovation. This usually involves high costs, lengthy renovation work and the cancellation of training and competitions. The solutions for this is our REGUPOL champion AGF running track renovation system. Within a very short time, we can provide you with a new athletics surface – and we can do it at prices that almost all other renovation concepts can't compete with.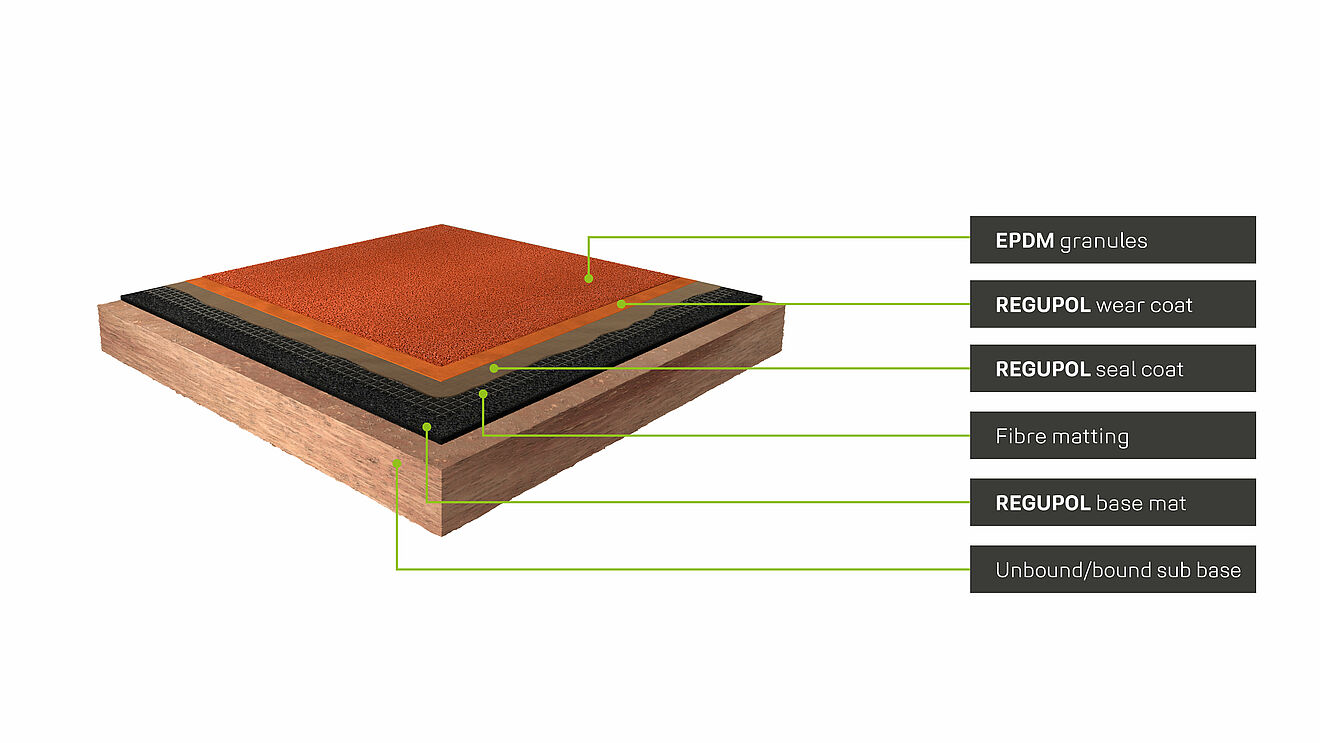 Colour and pattern selection
Features
---
fast and inexpensive renovation of old shale running tracks or asphalt surfaces
no need for removal of the original surface
water impermeable
"Hybrid sandwich" surface
uniform physical properties guaranteed
spike-resistant
stable under foot
slip-resistant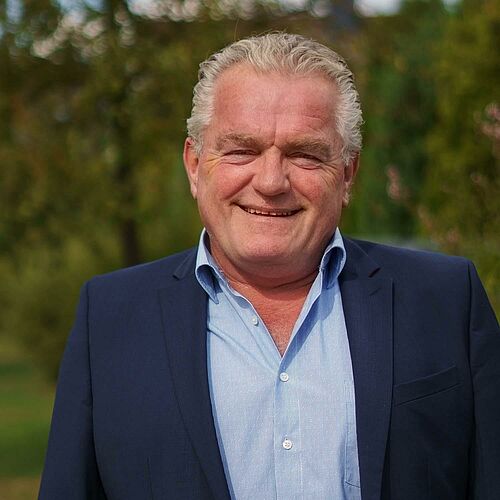 Your contact at REGUPOL
We're here to help.
Peter Breuer
REGUPOL BSW GmbH
Sales Director International
REGUPOL champion AGF – running track renovation on existing substrates
We lay our floating REGUPOL champion AGF on top of the existing substrate, on an old cinder surface, for example. The time-consuming removal of this old surface is no longer necessary. The REGUPOL champion AGF wear layer consists of high-quality polyurethane broadcast with new rubber granulate. The base layer is made up of prefabricated REGUPOL rolls. On top of this, we install a dimensionally stable, special mesh fabric. By using the prefabricated REGUPOL rolls, we guarantee uniform physical properties over the entire running track. REGUPOL champion AGF is suitable for school, amateur and grassroots sport, as well as training.
go back