REGUPOL ballistic S43
Product details
The REGUPOL ballistic S43 elastic tile prevents projectiles rebounding back into the shooting range – e. g. as front cladding for the bullet trap.
This elastic tiles deals with projectiles that already have reduced kinetic energy. The projectile can easily penetrate the open-structured material and be absorbed. The REGUPOL ballistic S43 elastic tile is suitable for use in areas with special requirements, e.g. as the front cladding on bullet traps. In comparison to other elastic panels, it has a reduced density. Feel safe during practice - with REGUPOL.
The benefits of REGUPOL ballistic S43
REGUPOL ballistic S43 scores full marks with its positive properties. In addition to its primary function as a special bullet trap element, this elastic tile is sound-absorbing, weather-resistant and durable. Our elastic tiles are subject to constant quality controls. We'll be happy to advise you.
Colour and pattern selection
Features
---
safety
long service life
refurbishability
cleanability
water permeability
weather resistance
slip resistance
quick installation
shooting noise reduction
Technical Specifications
---
Material
PUR binders, components made of synthetic rubber
(coloured)
Applications
Bullet trap, Multiple Use
Dimensions
1000 x 500 mm
tolerances: length/width ± 1 % | thickness ± 2 mm
Thickness
43 mm
60 mm and 100 mm possible on request
Weight
43 mm = approx. 22,5 kg/m²
60 mm = approx. 31,5 kg/m²
100 mm = approx. 52,5 kg/m²
Fire classification
E according to EN 13501-1:2010-01 / EN9239-1
Electrostatic behaviour
< 2 kV according to EN 1815
Installation
Depending on the application and installation height, no additional fixing is necessary. Please contact us.
Sustainability
Our REGUPOL safety floors and elements for shooting ranges consist of over 80 % recycled raw materials and have been awarded the label "Top Recycled Product" by the New Life initiative.
Colours
black, grey, green, red brown
Information
Further technical data available on request.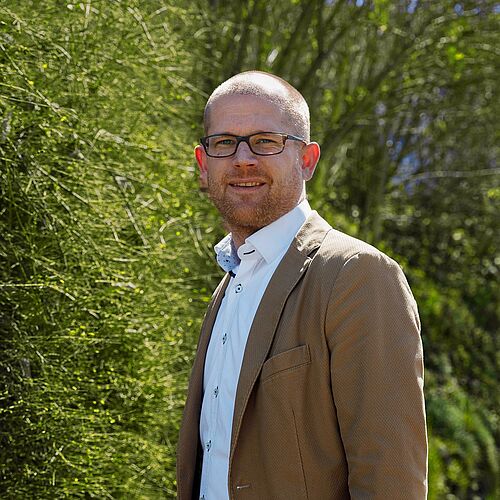 Your contact at REGUPOL
We're here to help.
Jan Weber
REGUPOL Germany GmbH & Co. KG
Sales Manager International
go back