REGUPOL ballistic P43
Product details
REGUPOL interlocking pavers – our elastic safety floor for outdoor shooting ranges.
Our product REGUPOL ballistic P43 has the same shape as interlocking paving stones and can be used universally as a safety floor in open shooting ranges. These robust and compact interlocking pavers are made of PUR-bonded rubber fibres or granulate and provide reliable protection against rebounds and ricochets from all common calibres on shooting ranges or outdoor access paths. Our REGUPOL interlocking pavers can be perfectly combined with Behaton interlocking paving stones and are just as easy to lay. To make the laying process even easier, we also supply interlocking pavers stones divided lengthwise and crosswise, so that your surface can be finished completely in the most accurate manner. In addition, REGUPOL ballistic P43 pavers can be replaced easily. The load-bearing capacity of this product is so great that even vehicles can drive over the surface. Another benefit is that rain is no problem due the large number of joints and the water permeability of the material itself. This enables the surface to dry very quickly.
A secure and safe footing for shooters
REGUPOL ballistic P43 is sound-reducing and non-slip. In addition, the safety floor puts the shooter on a secure footing. The interlocking pavers are highly wear-resistant and weatherproof, even under intensive use. Thanks to its good drainage properties, the surface dries quickly and even intense sunlight poses no problems. Our REGUPOL ballistic P43 is therefore a simple, very robust and durable solution for your professional outdoor facility. We'll be happy to advise you.
Colour and pattern selection
Features
---
Acoustics
Safety
Protective function
Certified high-quality production
Long service life
Can be repaired
Sustainable
Weather resistant
Can be cleaned
Fast installation
Trafficable
Slip resistance
Shooting noise reduction
Technical Specifications
---
Material
PUR-bonded rubber fibre granulate, coloured as an option
Structure
Single-layer structure, double-T shape, starters and half pavers also available
Dimensions / Weight
200 x 160 x 43 mm per element / approx. 40 kg/m²
Installation
On gravel with a levelled fine paver base. Fixed with a compactor and grouted with sand.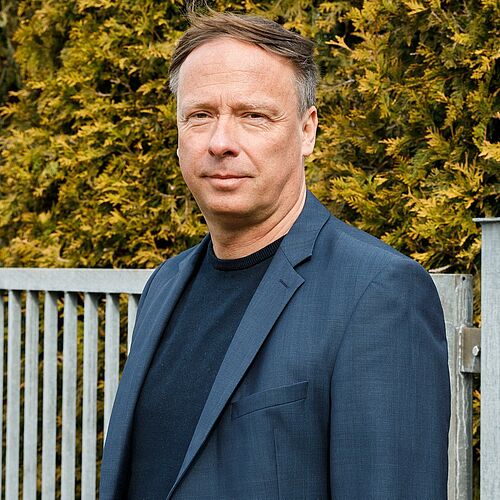 Your contact at REGUPOL
We're here to help.
Olaf Brinkmann
REGUPOL BSW GmbH
Sales Manager International