REGUPOL fitness floors – a stable flooring for parkour facilities
Parkour facilities give tracers the opportunity to learn new movement techniques and tricks. This is true for advanced protagonists as well as for beginners. While it is important for advanced athletes to cover the course faster, as creatively as possible and to test their own performance limits, beginners benefit from the safe environment. Our REGUPOL sports flooring for parkour facilities supports athletes in their training. The flooring closes seamlessly around the parkour elements at the same level. This means that the traceurs do not get caught in holes or gaps around the training elements. In addition, the elasticity of our flooring supports them in their movements.
You'd like to follow a specific design concept? No problem with our REGUPOL sports floors. You have a great variety of colours to choose from. And you can also integrate logos and inlays into the floor.
Your sports floor for parkour facilities – with or without fall protection
Our outdoor systems for parkour facilities are available both with and without fall protection. The systems with fall protection have an additional elastic layer that increases the elasticity of our flooring. In the event of a fall, this reduces the risk of injury to the tracers while covering the course. The choice is yours. The thickness of the elastic layer can also be individually adapted to your requirements. Just contact us. Our experts will be happy to advise you on the possibilities available for your course facility.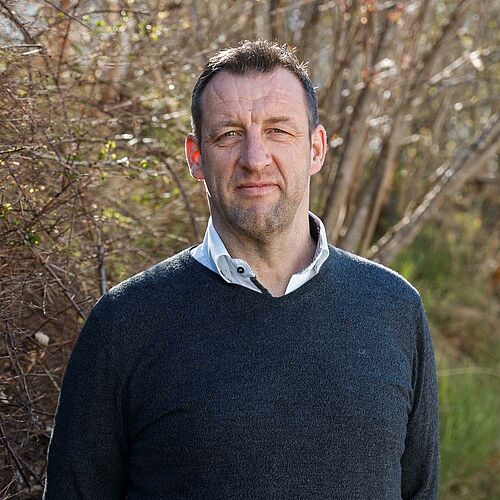 Your contact at REGUPOL
We're here to help.
Thomas Beitzel
REGUPOL BSW GmbH
Sales Director International