Outdoor Fitness on REGUPOL Fitness Floors
The fitness centre in the great outdoors! Many sports enthusiasts love to keep themselves fit with outdoor activities, whether it's running, or using trim trails. There are now an increasing number of special outdoor fitness facilities for them to do so. And for these facilities, we have developed specially adapted fitness floors. Our fitness flooring ease the strain on the athletes' joints during running, jumping and body weight exercises. The elasticity of our outdoor fitness floorings also makes them pleasant to walk on and ensures athletes have a firm footing. This enables them to concentrate completely on performing their exercises, fully supported by our fitness floor.
Individual design options for your outdoor fitness area
Design your outdoor fitness area according to your creative ideas: There are no limits to the colour design of our seamless outdoor fitness floors. You can integrate logos, markings for training scenarios or inlays, specify running directions or training exercises for the athletes. Match the colour of your outdoor training areas to the surroundings with the natural tones available for our sports floors or make them stand apart from the natural environment. Take a look at our product pages or contact us directly. We will be happy to advise you.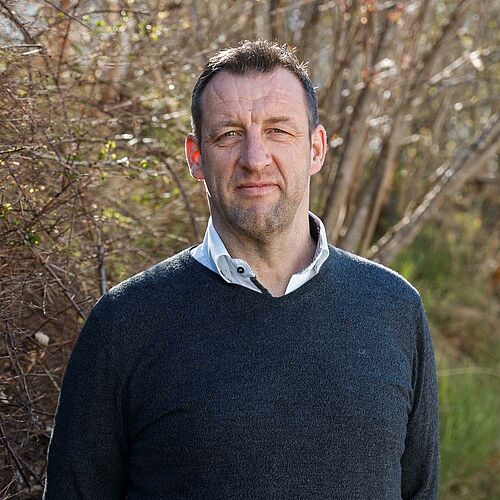 Your contact at REGUPOL
We're here to help.
Thomas Beitzel
REGUPOL Germany GmbH & Co. KG
Sales Director International