Comfortable flooring in changing rooms
If you want to put your customers at ease before they start their training, REGUPOL everroll floor coverings provide the ideal basis. Fitness centre changing areas are often bustling with activity before and after training. Athletes talk to each other, stow their personal belongings in the lockers and change their outfits. Our REGUPOL everroll fitness floors insulate against impact and airborne noise and are particularly comfortable. They are also warm under foot, which will make a very positive impression on your customers. The optional sealing that can be applied on site makes the floor in your fitness centre much easier to clean. Do you have any questions about our floors or the sealing? Feel free to contact our experts.
The right colour creates the right atmosphere
Add a little colour to brighten up your fitness centre changing rooms or just keep the decor simple and elegant. No matter what you have in mind for your changing area, we can help you with our selection of decors. Feel free to take a look at our Flooring Designer and try out the decors for our elastic floors in a virtual room.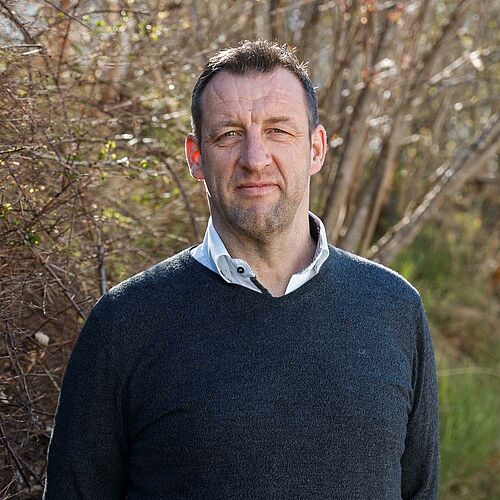 Your contact at REGUPOL
We're here to help.
Thomas Beitzel
REGUPOL BSW GmbH
Sales Director International