Chase your dreams on REGUPOL
The gold standard for international competition and top athletes, REGUPOL champion AG is built with a precise, pre-fabricated and factory controlled recycled rubber base layer to provide the highest level of shock absorption. Celebrated Jamaican sprinter Usain Bolt clocked his world-record setting times of 9.58 seconds in the 100-metter run and 19.19 seconds in the 200-meter run on REGUPOL champion AG. This track today is affectionately called "Bolt Blue" in honor of the man that changed sport forever.
Certified to meet the highest demands
Our running tracks are certified by WORLD ATHLETICS and comply with RAL-GZ 943 quality regulations. When you choose a REGUPOL track, you are guaranteed a high-quality, synthetic surface that meets all demands of quality, environmental compatibility and professional construction and installation.
Usain Bolt for REGUPOL
World record holder Usain Bolt has been promoting REGUPOL for years
Usain Bolt set the current 100m world record at the 2009 IAAF World Championships, clocking an astonishing 9.58 seconds. Days later, he sprinted…
read more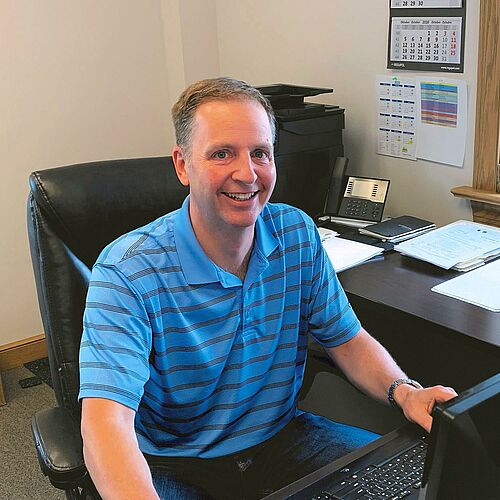 Your contact at REGUPOL
We're here to help.
John Aten
REGUPOL America LLC
Vice-President of Sales USA