Stable aisle floors need to withstand the daily battering from horses' hooves and guarantee peace and quiet for the animals themselves. After all, the noise of hooves clattering across a cement floor is something horses can also find very disturbing in the long run. REGUPOL stable aisles floors meet these and many more demands. Whether stable matting, rubber pavers or an equestrian floor bonded into place, the elastic material of our robust floor surfaces is sound absorbing and generates a pleasant acoustic atmosphere. This ensures that horses in their boxes will be disturbed less by outside noise – a clear benefit for the wellbeing of your horses, especially in larger facilities.
Stable mats for horses: safe and gentle on hooves
REGUPOL equestrian floors are hard-wearing, non-slip and secure under foot – even in the wet. This makes them the ideal choice for stable aisles, too, because walking on a soft, safe surface will make your horse calmer, more even-tempered and less prone to injury. Our elastic REGUPOL stable mats and floorings have an additional benefit for unshod horses, because on these surfaces, their hooves will not be worn down.
Easy to lay, easy to clean
Whether laid loosely on the appropriate sub-base or bonded with adhesive onto large areas of concrete or asphalt, REGUPOL equestrian floors are simple to install and easy to maintain.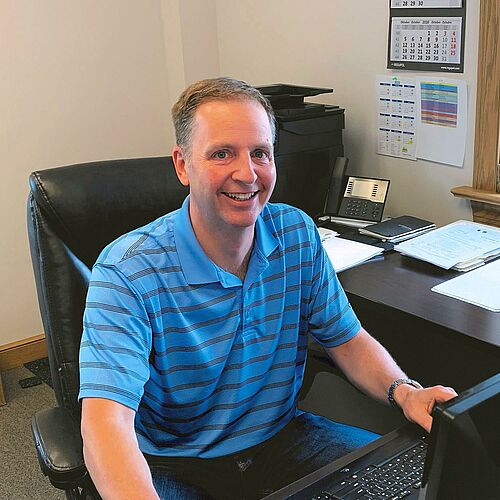 Your contact at REGUPOL
We're here to help.
John Aten
REGUPOL America LLC
Vice-President of Sales USA