REGUPOL equiline multi
Product details
Our elastic tiles create a calm atmosphere and a soft, insulating surface. They are easy to clean and very long lasting.
REGUPOL equiline multi – strong tiles for floors and walls
With our REGUPOLequiline multi tiles, you can count on a really impressive performance in a 1,000 x 500 mm format. Particularly in open stalls and free-running paddocks, these tiles provide an elastic surface that makes horse keeping easier, while making a significant contribution to the well-being of your animals. Being permeable to water and urine, they help you save up to three quarters of the normally required amount of bedding. For horses with respiratory problems, you can even do without it altogether. In wash bays and stable aisles, too, our tiles perform valuable services by guaranteeing a secure footing and deadening the sound of hooves. Wherever injuries can occur or anxious horses can kick out, you can even mount our paddock tiles to the wall as a protective kick pad.
Find out more
REGUPOL equiline multi: elastic and robust tiles for floors and walls.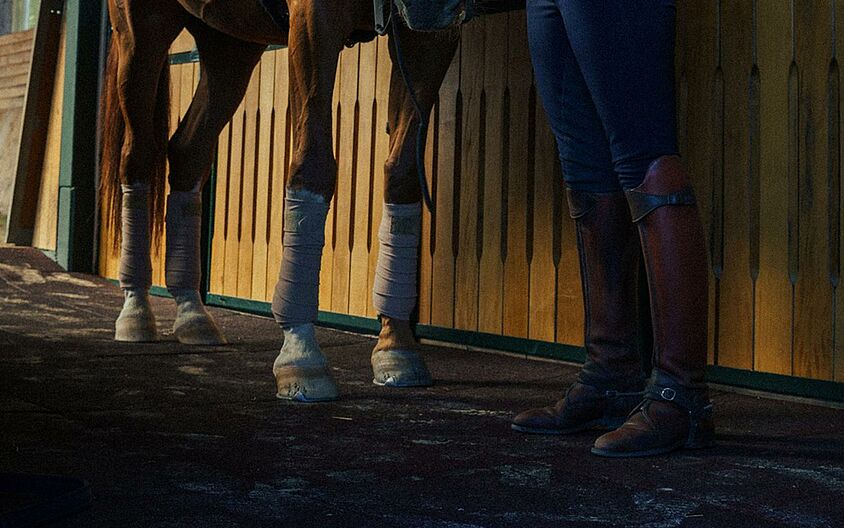 Color and pattern selection
Features
---
gentle on hooves and joints
high sound absorption
heat insulating,
slip resistant
permeable to water
a tread layer is not needed
Technical Specifications
---
Applications
flooring or wall covering for box, paddock, stable aisle, open stall, wash bay
Material
PUR binders, components made of synthetic rubber (coloured)
Dimensions
1,000 x 500 x 43 mm
tolerances: length/width ± 1 % | thickness ± 2 mm
Structure
tiles, single-layer structure, underside with drainage grooves, dummy joint on surface at 500 mm, pre-drilled holes at the sides
Water permeability
permeable to water
Service
product sample service, individual consulting, instructions for cleaning and care, repairs and renovation possible
Accessories
plug-in dowels, one-component PUR adhesive sealant
Installation
Can be laid loose on a compacted, permeable gravel subbase (edging elements required) or laid loose on concrete / asphalt sub-base (edging elements and gradient required). Bonding or fixing with plug-in dowels where appropriate. For use on walls, the tiles can be mounted with screws or adhesive.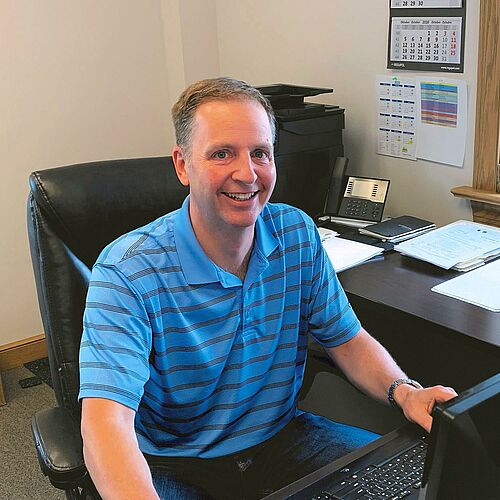 Your contact at REGUPOL
We're here to help.
John Aten
REGUPOL America LLC
Vice-President of Sales USA
What makes our REGUPOL paddock tiles so fundamentally good
From installation to cleaning, our paddock tiles make life easy for you. For use as flooring, you can lay REGUPOL equiline multi tiles loose on an open, permeable gravel sub-base – with the required edging, of course. Or you can choose concrete or asphalt as the sub-base. Here, too, the tiles are laid loose. All that's needed is a border and a gradient. For use on walls, our paddock tiles can be mounted easily with screws or adhesive. When it comes to cleaning, simply sweeping them daily is quite sufficient. Resorting to the high pressure cleaner is only occasionally required, if your paddock floor needs cleaning thoroughly.
go back