REGUPOL equiline walkway
Product details
Our elastic interlocking pavers are non-slip and robust – this makes them the ideal flooring for walkways around or in your stable.
REGUPOL equiline walkway – the equestrian all-rounder
Our versatile REGUPOL equiline walkway interlocking pavers work just about anywhere in your stables. These elastic paving stones are ideal as flooring for paddocks, stable aisles, wash bays, outside wash areas, horse walkers and all your pathways. REGUPOL interlocking pavers are water-permeable and highly resilient. Quiet under hooves, easy to clean and a long service life are some of the additional benefits. In paddocks, there is no need for any footing, which makes this floor surface exceedingly economical. REGUPOL interlocking pavers create a slip-resistant surface that significantly reduces the risk of injury to your horses.
Find out more
Elastic interlocking pavers for paddocks, stable aisles, walkways, and more.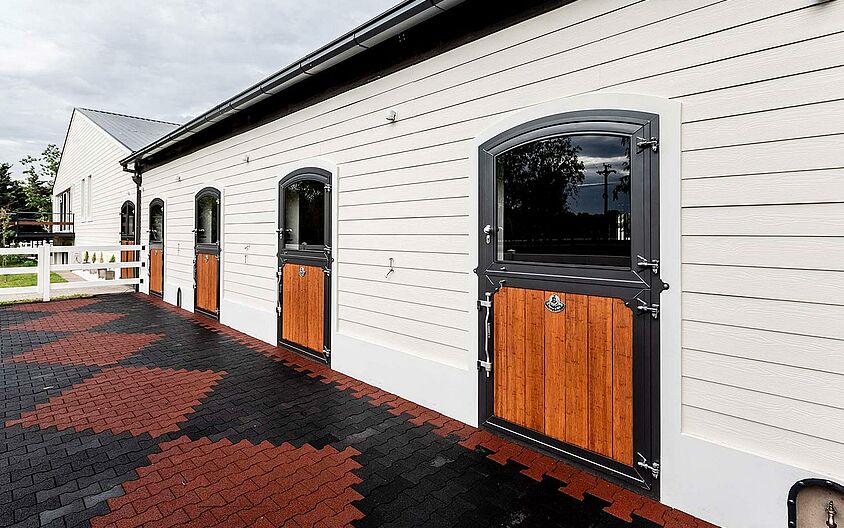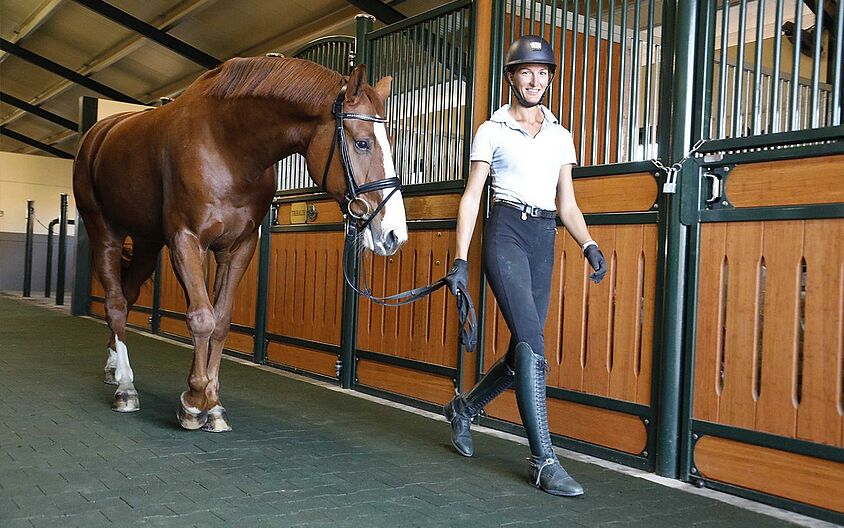 Color and pattern selection
Features
---
gentle on hooves and joints
quietness under foot
heat insulating
slip resistant
permeable to water
can be laid just like conventional paving stone
Technical Specifications
---
Applications
flooring for paddock, stable aisle, open stall, horse walker, wash bay, walkways
Material
PUR binders, components made of synthetic rubber (coloured)
Dimensions
200 x 160 x 43 mm
tolerances: length/width ± 1 % | thickness ± 2 mm
Structure
double-T pavers
Accessories
starters and half pavers
Service
product sample service, individual consulting, instructions for cleaning and care, repairs and renovation possible
Installation
Can be laid loose on concrete / asphalt or laid just like conventional paving stones on frost-resistant sub-base with a fi ne gravel top layer. Edging elements and gradient required.
Water permeability
permeable to water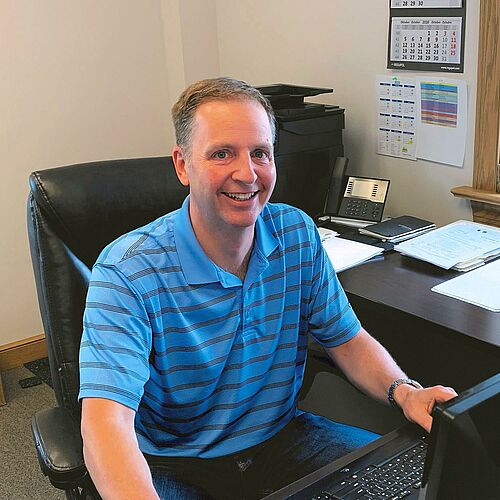 Your contact at REGUPOL
We're here to help.
John Aten
REGUPOL America LLC
Vice-President of Sales USA
What makes our interlocking pavers so fundamentally good
Our REGUPOL interlocking pavers are the ideal floor surface for creating paths and walkways around your stables or riding arena, which are also robust enough for agricultural machines to drive on. The elastic double-T pavers are extremely easy to install and can also be combined with concrete paving stones. Wherever REGUPOL interlocking pavers are laid, your horses will be able to walk on clean pathways instead of muddy tracks.
Production of REGUPOL moulded parts
go back