REGUPOL turfpad EL
Product details
Our elastic layer for durable artificial turf pitches. Optimum adaptation to the subsoil through in-situ installation.
REGUPOL turfpad EL – built on site
REGUPOL turpad EL is the name of our elasticizing layer for artificial turf fields, which is installed mechanically by our REGUPOL fitters. The special feature of the on-site construction lies in the optimal adaptation of the elastic layer to the structural conditions. REGUPOL turfpad EL can even out minor unevenness in the subsurface. A homogeneous elastic layer for artificial turf pitches is created, built by us for you with the prescribed values for ball bounce behavior, rebound behavior or force absorption. We recommend the water-permeable elastic layer REGUPOL turfpad EL in various installation thicknesses for use under all types of filled artificial turf
Features
---
in-situ installed elastic base layer
seamless installation
water permeable.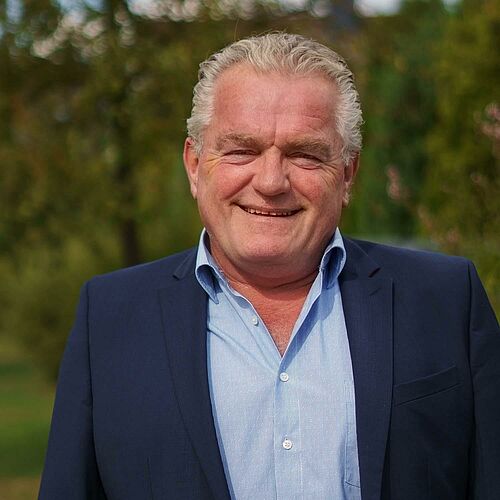 Your contact at REGUPOL
We're here to help.
Peter Breuer
REGUPOL BSW GmbH
Sales Director International
Your plastic elastic layer – installed by professionals
Our many years of experience in sports floor construction make us your reliable partner when it comes to planning and installing your playing field substructure. We understand our craft and lay your artificial turf elastic layer according to the latest techniques, in the ideal material ratio with special machines. Our REGUPOL turfad EL elastic layer has the RAL quality mark for elasticizing layers. Our products are Made in Germany, tested according to existing standards.
go back