REGUPOL tatami welterweight
Product details
From beginners to pros, the REGUPOL tatami welterweight is the best-selling mat for dojos and gyms. It is slip-resistant and long-lasting.
The REGUPOL tatami welterweight can be used for training as well as competition and fully complies with the requirements of DIN EN 12503. The phthalate-free cover fabric carries no health risks and provides the best support for barefoot martial arts fighters. In sports halls or gyms, our martial arts mat offers a good combination between a firmness, a good grip and excellent fall protection. This traditional martial arts mat is extremely durable and long-lasting – and therefore sustainable and cost-effective at the same time. Thanks to the anti-skid lamination on the bottom side, the REGUPOL tatami welterweight stay in place on the floor. You'd like the mats to match the colors of your club or logo? No problem! We have a great choice of standard colors in our range.
Are you looking for something more special for your martial arts gym or dojo? On request, we would be happy to work on a customized solution for you. Just contact us, we'll be happy to advise you.
Color and pattern selection
REGUPOL Chromalab ™
Try out styles, colors, and textures to create a one-of-a-kind floor.
Features
---
phthalate-free upholstery fabric
good stability
sure-footed
non-slip surface
durable
specially adapted damping properties
Technical Specifications
---
Construction
Specially developed composite foam core, robust cover material with rice straw embossing, underside with antislip material
Dimensions
1,000 x 1,000 mm
2,000 x 1,000 mm
Standard
Meets safety requirements of DIN EN 12503
Service
Product sample service, individual worldwide advice, quality certificates, individual product development, application of prints, cut to size, external certification
Installation
Loose laying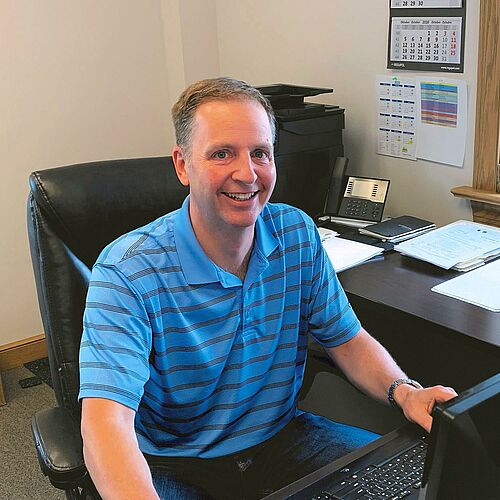 Your contact at REGUPOL
We're here to help.
John Aten
REGUPOL America LLC
Vice-President of Sales USA
go back